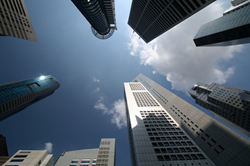 (PRWEB) December 08, 2012
Recently Launched Asia Pacific Bullion News Website Provides Financial News To Singaporeans
As gold and silver markets continue to evolve, having a dedicated news source to turn to for the latest information can help investors to remain profitable. Bullion buyers and sellers in Asia can now access Asia Pacific Bullion News, a Singapore based online financial news site that reports important items of interest to local investors.
The site, which is located at Asia Pacific Bullion News, was launched in November 2012 with the idea of having an online source for all the breaking financial stories affecting the bullion markets. Throughout the months of November and December, the editors of the site has been offering free news submits for reporters, businesses, and news organizations looking to either promote services or to distribute press releases.
As part of their dedication to promoting bullion buy sell throughout Singapore, the editors at Asia Pacific Bullion News have also set about creating a series of blog posts that teach entry level investors how to trade gold and silver for profit. These posts, often consisting of tutorials and videos, help to highlight the basic principles of trading precious metals for money. Novice traders are using this information to begin their own successful trading careers, while advanced traders are learning new techniques and strategies that they never knew existed before.
The site also lists the latest monthly promotions of precious metals offered for sale by Singaporean brokers. These deals often consist of substantial discounts on gold and silver which can help investors to save more money while purchasing quality bullion from reputable sources.
While other news sites exist, few have the integrity or independence of Asia Pacific Bullion News. Whether you're an organization wishing to promote services through a news release or just an investor who wants to have access to lighting quick information that affects your bottom line, you'll discover that AsiaBullionNews.com has everything you need and more.
Precious metals trading is more competitive now than ever before, but having the advantage of advanced knowledge and timely information will give you the edge needed to profit from this lucrative bullion market.
Follow Asia Pacific Bullion at:
Financial News about Singapore MoneyLender
More News about Money Lender Singapore