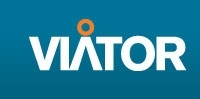 land of the rising sun
San Francisco, CA (PRWEB) September 18, 2008 -
With its diverse cultural and geographic landscape, a trip to any one of Asia's 30-plus countries has much to offer. To ensure travelers have access to the sights, sounds, tastes and feelings that make Asia such an amazing destination, Viator.com, the leading online resource for booking more than 5,500 tours and activities online, has built a collection of more than 400 carefully pre-screened experiences that represent the scope of the region.
Singapore
Considered a modern destination, Singapore boasts a blend of Chinese, Malay and Indian traditions that give it a unique character.

The Singapore by Night Tour with Dinner at Boat Quay (from $29*) starts with dinner by the riverside and continues to Singapore's vibrant Night Market and Bugis Street. The tour also includes a rendezvous at the world famous Raffles Hotel with the option to enjoy a Singapore Sling.
Discover Singapore on top of Asia's most iconic architectural and engineering marvels Singapore Flyer (from $21). From sunrise to sunset, experience panoramic views of Singapore including Marina Bay, and enjoy a champagne toast with sweets (from $49).
Enjoy a tram ride around the Open Zoo featuring landscaped gardens and minimal cages during the Singapore Zoo Morning Tour with optional Jungle Breakfast amongst Orangutans (from $30). The Private Tour: Singapore Zoo Night Safari Tour with optional Buffet Dinner (from $77) explores the nocturnal side with optional dinner at Ulu Ulu Safari Restaurant.
Hong Kong
Renowned for its cosmopolitan setting and interesting political history, Hong Kong offers travelers a taste of the sophisticated along with experiences that bring ancient traditions to the forefront.

The Lantau Island Tour including Giant Buddha at Po Lin Monastery (from $88) is a full day exploration of Hong Kong's largest island with visits to Cheung Sha Beach, Tai O fishing village, and Ngong Ping Plateau - home to the Giant Buddha sitting 111 feet high.
Experience a bit of magic during Hong Kong by Night: Harbor Cruise plus Dinner at Jumbo Floating Restaurant (from $104). This is an enchanted evening of relaxation and fine cuisine along the floodlit harbor at a restaurant resembling a floating palace from the imperial era.
Complete your visit to Hong Kong with the Macau Full Day Tour by Catamaran (from $114), once the oldest European settlement in the Orient, a former Portuguese colony and UNESCO World Heritage site.
Japan
Also known as the "land of the rising sun," Japan is an archipelago made up of 3,000 islands offering travelers the opportunity to experience everything from Sumo to volcanic activity.

It's iconic all the way during the Mt Fuji, Lake Ashi and Bullet Train Day Trip from Tokyo (from $120). Ride the Shinkansen Bullet train, enjoy lunch on Mt Fuji, cruise Lake Ashi and ride the cableway at Mount Komagatake for views of the Hakone National Park.
Visit the center of Shinto and Buddhist mountain worship during the Nikko National Park Day Trip from Tokyo (from $124) with visits to Toshogu Shrine, Lake Chuzenji (Chuzenjiko) and Kegon Waterfall.
Ride the subway with fellow Sumo fans to the Sunrise Sumo Wrestling Tour - Tokyo Tournament (from $90) and visit the Sumo Museum to see Sumo-related objects from the Edo period to the present. English commentary via audio headphones is available.
Cambodia and Vietnam - On Sale
Neighboring Cambodia and Vietnam are replete with ancient temples, divine beaches, mighty rivers, remote forests and cultural uniqueness. Both are increasing in popularity among the adventurous set who seek off-the-beaten-path and special travel experiences, a selection of which are currently 15% off at Viator.com through the end of October.

While visiting Cambodia, experience Siem Reap: Angkor Wat - The Royal Temples 1-Day Tour (from $59) including a visit to The Bayon, the Baphuon temple, the Royal Enclosure and Phimeanakas, the Terrace of Elephants and Terrace of Leper Kings.
Cambodia's capital, once a bustling commercial hub during French colonial days, has re-established itself as the political and financial center of the country and is well explored during the Phnom Penh Private City Tour including the Silver Pagoda (from $59).
Explore Vietnam during the Private Tour: Mekong River Cruise Tour from Ho Chi Minh City (from $48). Travel the canals, visit the floating markets, enjoy lunch in an orchard and complete the tour in Vinh Long town.
Visit Tay Ninh for the Cu Chi Tunnels and Cao Dai Private Tour from Ho Chi Minh City (from $36). Learn about the Cao Dai sect, whose religion is a mix of Buddhism, Taoism, Confucianism and Christianity as well as the region's Cu Chi Tunnels.
The Viator Travel Blog features more travel tips, inspiration and insider information, and is updated on a regular basis, with commentary from travel experts and travelers alike.
*All prices noted are per person, and are valid at press time.
About Viator
Viator is the world's leading online resource for travel experiences, providing access to more than 5,500 tours, attractions and activities in 400-plus destinations in 75 countries. Viator - the Latin world for traveler - offers travelers a one-stop shop to plan, research and book trip activities with helpful resources like customer reviews, star ratings, suggested itineraries and the Viator Travel Blog. Viator's in-house travel experts have picked respected and trusted local operators to ensure a quality experience, value and service, all baked by Viator's low-pricing guarantee. Founded in 1995, Viator sells its products directly to consumers at http://www.viator.com and through its global network of more than 1,000 affiliates that include major hotel and airline companies, online travel agencies, city-specific sites and more. Through its collection of company operated and affiliated sites, Viator welcomes nearly 2 million visitors per month. Viator is headquartered in San Francisco with regional offices in Sydney, London and Las Vegas.
###