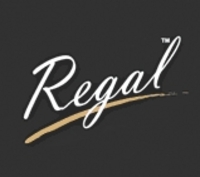 (PRWeb UK) September 2, 2010
Bradford-based Regal Food Products Group Plc, which is one of the major suppliers of Asian food ingredients, has been deluged with orders for its speciality jalfrezi recipe in the past year.
Now the fast-growing firm is hoping that more curry fans across Britain and abroad catch on to its superb spices.
Regal supremo Jamil Chaudhry said: "We cannot believe that we have sold one million packets of our jalfrezi mix. The response to it has been remarkable.
"At 50g per packet it equates to 50,000,000g of jalfrezi mix sold in one year. Our calculations suggest that is the equivalent in weight of three double-decker buses. In fact, it would take the average family of four eating a curry every day 694 years to get through all those jalfrezis."
Regal, which is part of the Regal Food Group Plc, is keen to tickle the tastebuds of more individual curry fans by turning them on to the vast array of food products on its online shop at http://www.shopatregal.com
Based in Bradford, West Yorkshire, one of the main UK curry capitals, the company has gained a growing reputation for its excellent ingredients and burgeoning choice of products.
Jamil explained: "The beauty of our curries is that we do all the hard work by spending hours perfecting the ready-made base mixes, they are a delicious short cut for people who don't want to put in hours making up the curries themselves by using individual spices and ingredients."
Apart from traditional curry recipes, Regal also specialises in crafting delicious Asian sweets, cakes, biscuits and other accompaniments.
The company was set up to meet the needs of the thousands of south Asian people living in Yorkshire. But after starting out by selling to corner shops and stores, Regal has rapidly grown into a multi-million pound global business.
Most of the major supermarkets now stock Regal products and the brand has become firmly established across Britain and abroad. The firm also exports its products to a growing client base throughout Europe.
For more information on Regal's products go to http://www.shopatregal.com Regalor call 08450 369369.
Editor's Note: For more information contact Jamil Chaudhry on 01274 493200.
Press releases distribution and reputation management by Reputation 24/7, online marketing and email marketing services by Response on Innovation.
ABOUT REGAL
Regal Food Products Ltd was created on the solid foundation of 30 years' experience in the bakery and confectionary sector. In addition to traditional Asian curry-style products, the firm has diversified to create a dazzling array of mouth-watering products, including pickles and preserves, savouries and sweets.
Within a short space of time, Regal Food Products has enjoyed huge growth across Britain and also been a prominent exporter and overseas distributor. The company has achieved this by successfully tapping into the discerning public's huge demand for new and varied gastronomic experiences.
###