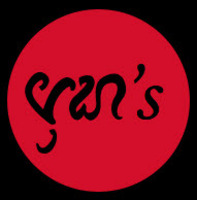 At Yupha's we pride ourselves on preparing the freshest, most exquisite blends of ingredients that accentuate the flavors of authentic Thai Cuisine
Scottsdale, AZ (Vocus) June 27, 2010
Asian restaurant in Tempe, Yupha's Thai Kitchen, offers visitors traditional Asian-inspired Thai cuisine, which is the national cuisine of the nation of Thailand.
Yupha's Thai Kitchen places an emphasis on lightly prepared dishes with very strong aromatic components and there food is known for being relatively spicy. This Asian restaurant in Tempe also places a great importance on detail, balance and variety and their cuisine is also known for its balance of the five taste senses in each dish or in the overall meal: spicy, sweet, sour, salty and bitter.
"At Yupha's we pride ourselves on preparing the freshest, most exquisite blends of ingredients that accentuate the flavors of authentic Thai Cuisine," said Yupha Dequenne, owner of Yupha's Thai Kitchen. "Our menu includes traditional Thai dishes as well as Asian-inspired dishes and vegetarian dishes, all prepared to satisfy every part of your taste buds."
Yupha's Thai Kitchen is one of the most popular Thai and Asian restaurants in Tempe and the Phoenix Metro area, offering traditional Thai dishes as well as some of the most unique vegetarian dishes. Visit Yupha's Thai Kitchen at 1805 E. Elliot Rd. Suite 115 in Tempe, AZ, to try some of Arizona's most unique and delicious vegetarian and Thai cuisine.
About Yupha's Thai Kitchen
Yupha's Thai Kitchen is one of the best Thai restaurants in Tempe. Owner and Thailand native, Yupha Dequenne, has been tantalizing diners with the taste of real Thai food for five and a half successful years.
For more information about Yupha's Thai Kitchen and to view their extensive menu featuring authentic Thai cuisine, visit Yupha's Thai Kitchen Tempe.
###