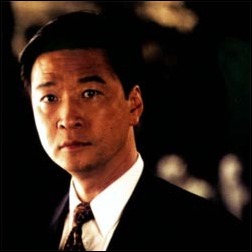 If you don't have it in your heart then don't do it. It is just too hard.
Los Angeles, CA (PRWEB) December 24, 2006
For nearly 30 years Tzi Ma an American actor of Asian decent has successfully made a living as a working Asian American Actor. Born in Hong Kong, he was raised in New York with 5 other siblings.
"I always knew that I wanted to be an actor. While my siblings went on to have more professional lives, I studied classical theatre and dance. Certainly not what my traditionally Asian parents wanted for me."
Yet despite the disapproval of his family or the early prejudices of the media he has been able to forge an exceptionally versatile career as an Asian American actor. His unique style has afforded him the opportunity to work with some of the finest actors, and directors. Noted work includes: The Quiet American with Michael Caine, Akeelah and the Bee with Laurwence Fishburne and Angela Basset, 24 with Keifer Sutherland, the soon to be released Rush Hour 3 and Canadian Mini-series Dragon Boys.
Tzi Ma has chosen his roles carefully throughout his career and is especially proud of the work he did with Indie writer/director Georgia Lee in Red Doors. The film is a close examination of a dysfunctional suburban Chinese American family struggling to maintain the facade of a perfect life. Tzi Ma was thrilled to have the opportunity to work with an ensemble of asian american actors on a film that strives to undo the stereotypical ideas of the Chinese American family.
As an Asian American actor, Tzi Ma has fought against the prejudices and stereotypes the media has perpetrated onto asian american actors. Undaunted he has consistently spoken out about the lack of realistic and simplistic portrayals of Asians and Asian Americans in the media. Tzi often serves as a consultant to writers and producers in order to bring depth and authenticity to his characters.
He serves today as a role model for younger Asian American actors and cautions them by saying "If you don't have it in your heart then don't do it. It is just too hard." For Tzi Ma it is a way of life and the realization of a dream that continues to unfold. In an interview on NDTV - Asia Talk when asked what his idea of success was, he answered "As long as you are happy and making a contribution then you are doing good."
For information or film clips please visit us at http://www.TziMa.com
###