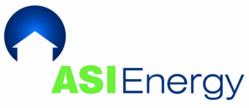 The conditioned air that property owners are paying good money for is literally being blown out the window. In addition to saving $1,100 per year, the fraternity is also hedging against future energy market risks while reducing its carbon footprint.
Ithaca, NY (PRWEB) July 18, 2011
ASI Energy of Ithaca announced today that the New York State Energy Research and Development Authority (NYSERDA) has confirmed the Phi Kappa Tau Fraternity House in Ithaca as the first fraternity or sorority house in New York State to undergo a comprehensive energy assessment through New York State's Home Performance With ENERGYSTAR® program. The program is administered by NYSERDA, and has historically been used to help offset the cost of energy assessments and efficiency improvements in traditional residential housing such as homes and apartment buildings.
Computer models indicate heating/cooling loss and air leakage in the building will be reduced by 21 percent, and the installed improvements will save the building's owner approximately $1,100 per year in energy costs, According to ASI President and CEO Herbert Dwyer. ASI's comprehensive energy assessment determined what energy improvements would yield the greatest energy savings for their investment dollar. This was done by depressurizing the building, the use of thermal imagery, HVAC diagnostic tools and computer models. The improvements included installation of cellulose insulation in the fraternity's exterior walls, repairs and improvements to doors and windows to make them more airtight, sealing gaps and holes in the attic and boiler room, and finally tuning up the building's boiler to make it more efficient.
Dwyer says, "Air leaks are a common problem in older buildings, and the conditioned air that property owners are paying good money for is literally being blown out, or should we say around, the window. In addition to saving $1,100 per year, the fraternity is also hedging against future risks in the energy market while becoming more energy independent and reducing its carbon footprint."
The fraternity at 106 The Knoll in Ithaca is home to students who attend Cornell University, but is not owned or operated by Cornell. The building is owned and maintained by Phi Delta Sigma, a housing corporation established and administered by the chapter's alumni to promote among its members excellence in leadership, academics, and service to the campus and greater community
Phi Sigma Delta President Paul Martorano says there were two reasons for the decision to pursue the Home Performance with ENERGY STAR Program. "The financial incentives offered by NYSERDA through the Home Performance with ENERGY STAR Program allowed us to do more for the building at a lower cost. We also knew that NYSERDA would have checks in place to ensure the quality of the work. From those standpoints alone, it simply made sense for us to pursue the program's financial incentives."
NYSERDA's Home Performance with ENERGY STAR® program offers homeowners a comprehensive, whole-house approach to improving energy efficiency and home comfort while saving money. Energy assessments and upgrades are conducted by a participating Home Performance contractor accredited by the Building Performance Institute (BPI). Income-qualified homeowners are eligible for additional incentives to make energy improvements. Free or reduced-cost energy assessments and low-interest loans for energy improvements are made possible by the Green Jobs-Green New York Act of 2009.
"Congratulations to the members of Phi Kappa Tau at Cornell University for taking a leadership role in energy efficiency," said Francis J. Murray Jr., President and CEO, NYSERDA. "We hope other fraternities and sororities across New York State will follow their example to reduce energy usage at the large, often older buildings that they call home. These young people's commitment to energy savings will not only cut their utility bills, but will also help New York State move toward goals to reduce reliance on fossil fuels and decrease CO2 emissions."
While the fraternity house is not owned by Cornell University, the energy assessment and improvements are in line with many efforts at the university, according to Travis Apgar, Associate Dean of Students at Cornell. "We congratulate the Phi Kappa Tau fraternity for its decision to improve the energy efficiency of its building, and see it as a welcome move that parallels Cornell's own efforts to reduce its energy consumption and carbon gas emissions. As a university, we would like to become an example for the higher education community. We encourage other students and their organizations to follow the lead being set by the Phi Kappa Tau fraternity."
ASI Energy and its sister company ASI Renovations hold several certifications, including designation as a NYSERDA Business Partner, certification from the Building Performance Institute, Certification for EPA Lead Safe Work Practices, and memberships in the Building Performance Contractors Association, the Tompkins Cortland Builders and Remodelers Association, the Ithaca Green Building Alliance, the Sustainable Entrepreneurs and Enterprise Network (the SEEN) and Tompkins County Chamber of Commerce.
###