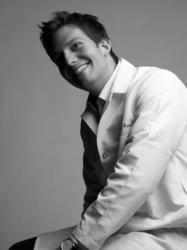 (PRWEB) February 01, 2013
Esthetic or "cosmetic" dentistry has been around for a while, but since the beginning Dr. Apa has asked these questions, "How can I make it better"? "How can I create something that hasn't been seen or experienced before?" He has realized it has so much more to do with just being a dentist, because let's face it – there are a lot of 'just dentists' out there.
It's about fueling your passion and creative spirit and funneling that into work. He is often quoted saying " I want, and continue to bring, my life experiences and artistic awakenings into my work and office to create a new experience for my patients."
To Preview his new blog go to http://askdrapa.com/my-mission-of-excellence/