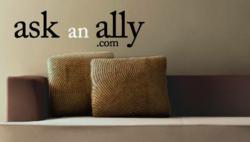 We give advice and often suggest further exploration of an issue, but then what?
Denver, CO (Vocus/PRWEB) March 31, 2011
AskAnAlly.com, the provider of free online advice from a psychologist, has added informational resources and a blog in an effort to become a one-stop shop for emotional well-being on the web. By clicking on the new virtual bookshelves in the site's waiting room, visitors can read articles on a variety of topics, as well as recommended books, websites and other resources. Currently, they cover nine areas, including anxiety, bariatrics, depression, elder care, etiquette, in celebration, loss and grief, parenting and relationships. These are the areas where most questions are focused. More "books" will be added as the need arises.
"We give advice and often suggest further exploration of an issue, but then what?" said Dr. Jane Ginsberg, the president and psychologist at AskAnAlly. "Now, once their question is answered, our visitors can head to the bookshelves to learn more about what they are struggling with, and what steps to take next. We hope that this will encourage follow up questions."
AskAnAlly has also added a blog, where Dr. Ginsberg gives a psychological perspective on everything from current events to human behavior to life with her new dog. Readers are invited to comment on blog entries and get a conversation started. "I really love answering questions, but sometimes I have more to say. Or, I see something in the media or in life and I want to share my thoughts," said Dr. Ginsberg, "this is such a great medium to do that."
"We are listening to our visitors and trying to meet their needs," said marketing director, Cori Knol, "We want people to come to the site and stay on the site – without compromising the nurturing environment that has been created."
AskAnAlly.com is the source for free and confidential advice from a psychologist online. Offering valuable resources and tools to soothe the soul, visitors can listen to music, make art, play games and ask questions, which are answered directly by Dr. Ginsberg.
Jane Ginsberg is a psychologist and the founder and creator of AskAnAlly.com. She has been helping people reach their full potential for over 27 years. She currently divides her time between Denver, Colorado, and Cape Cod, Massachusetts, with her daughter, Hannah and their dog, Chester.
# # #