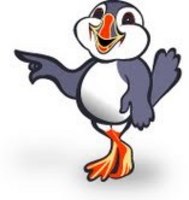 According to GMTV's Martin Lewis "Remortgaging to a better rate could be the biggest single money-saving activity possible, the financial equivalent of liposuction."
(PRWeb UK) March 8, 2010
Nobody can predict what is going to happen in the future, but it is possible to ensure that the choices that are made today are informed decisions which benefit the current situation. Ask Financially was launched in 2004, by Ask Developments, offering the public free, independent information to assist with a range of financial and insurance products, enabling individuals to take control of personal finances and be aware of alternative options. The Remortgage Guide and Mortgage Payment Protection Insurance Guide (MPPI) from Ask Financially, helps remove the complexities surrounding remortgages as well as guiding people through the bewildering world of Mortgage Payment Protection Insurance.
Earlier last year, lenders were only offering Remortgages to home owners who had large amounts of equity in their property, with the start of 2010 some of those restraints have slowly begun to relax a little. Now is as good a time as any to make sure that every penny is being maximised with the right mortgage plan, remortgaging allows this to happen. Having a Mortgage and Income protection insurance policy enables individuals to feel more confident about their financial future, knowing that they have a safety net in place should the unexpected happen!
Askfinancially.com offer a user friendly site with comprehensive information on the different types of remortgages and Mortgage Income Protection Insurances available, showing how they can offer peace of mind in an uncertain world. If the main income is lost and there is no Mortgage Income Protection Plan in place, making changes to your mortgage type may provide the breathing space you need.
Forecasting for 2010, shows that predictions of further job losses and other economic restraints will possibly result in 205,000 cases of mortgage arrears as well as thousands of repossessions. STOP! Don't become one of the statistics. With the help of the remortgage and MPPI guides consumers can help themselves by taking time to reassess their mortgage obligations and insurance requirements.
###