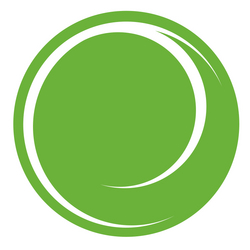 We have been overwhelmed by the response from local collectors who want to be a part of the GREENetwork
San Jose, Calif. (Vocus) February 29, 2008
After unveiling 49 GREENspot e-waste drop-off locations throughout Northern California last month, ASL Recycling has since diverted more than 400 tons of e-waste away from local landfills. This substantial volume of e-waste, delivered to ASL's San Jose recycling plant in just the last four weeks, demonstrates that the growing network of GREENspot e-waste collection points is addressing an urgent local need. Until now, local businesses and consumers have had a paucity of free and convenient options for recycling their e-waste items, which include TVs, monitors, computers, cell phones, and other old electronics.
"We have been overwhelmed by the response from local collectors who want to be a part of the GREENetwork," said Carey Levine, vice president of sales and marketing at ASL Recycling. "It is rewarding to work with collectors and the public to make a huge difference to our environment--the numbers prove it. Electronics are a fundamental part of our lifestyle, and we need to make sure we dispose of them properly at the end of their life-cycle."
E-waste is the fastest-growing category of solid waste in the United States, and California is leading the nation with its e-waste recycling initiatives. However, unlike other recyclable waste, there is no 'blue bin' equivalent for curbside collection of e-waste, and so most California residents simply don't know what to do with it. ASL Recycling is changing that by establishing a statewide network of GREENspot e-waste drop-off locations, and by orchestrating locally focused public awareness campaigns. Californians can visit http://www.aslgreenspot.com to find a nearby e-waste drop-off location.
Four new GREENspot e-waste drop-off locations opened in February
This month, four new GREENspot e-waste drop-off locations were opened in Northern California, bringing the total to 54 statewide.
Appliance Recycling Solutions
20770 Minch Road
Red Bluff, CA 96080
Eco-Dumpster/Junk General
2397 Spring Street
Redwood City, CA 94025
Pinole/Rodeo Auto Wreckers
700 Parker Avenue
Rodeo, CA 94572
Weird Stuff Inc.
384 West Caribbean
Sunnyvale, CA 94089
What to recycle, and why
E-waste accepted at GREENspot drop-off locations includes TVs, cell phones, audio-video components, computer equipment, microwave ovens, electronic equipment from offices and labs, and more. These items are potentially toxic to the environment and by choosing to recycle them, Californians can help divert e-waste from landfills. All GREENspot drop-off locations feed their e-waste to ASL Recycling's state-approved plants, which use an environmentally friendly e-waste recycling process.
Where to recycle e-waste
GREENspot drop-off locations, sorted by ZIP code, that opened in February to accept household and business e-waste:
A complete list, with addresses, is available here.
About ASL Recycling and the GREENetwork
ASL Recycling is dedicated to providing consumers and businesses with the easiest, most accessible, and most trusted e-waste recycling program in the country. Every month, ASL Recycling prevents hundreds of tons of e-waste from being dumped into local landfills by collecting old electronics and preparing it for recycling. All of the material received at ASL's state-of-the-art plant is dismantled: hard drives are crushed, materials are sorted and then sent to smelters that transform e-waste into salable goods. To become part of the GREENetwork, visit http://www.aslgreenetwork.com.
###