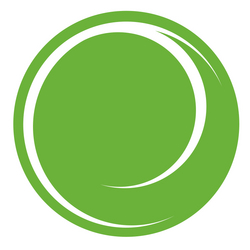 We experienced an overwhelming industry response to last month's formation of the GREENetwork, with 49 GREENspot locations opening in Northern California. We will expand the GREENetwork so that, by spring of this year, residents and businesses throughout the entire state will have access to the free and convenient e-waste drop-off locations
San Jose, CA (Vocus) January 30, 2008
ASL Recycling unveiled 49 GREENspot e-waste drop-off locations that opened today throughout Northern California, and announced plans to open more throughout the entire state over the coming months. Now, consumers and businesses that need an easy and convenient way to recycle their old electronics have access to the first ever state-wide network of convenient drop-off locations that accept old TVs, monitors, computers, cell phones and other electronics for free.
Electronic waste, or e-waste, is an environmental challenge that we continue to face as consumers rush to own the newest, fastest, smallest electronics -- creating the fastest-growing category of municipal solid waste. Despite the fact that California is leading the nation with its e-waste recycling initiatives, the inconvenient truth about e-waste recycling is that it is still not convenient enough for people to get rid of their old electronics.
Unlike other recyclable waste, there is no 'blue bin' equivalent for curbside collection of e-waste, and most California residents simply don't know what to do with it. By visiting http://www.aslgreenspot.com and typing in a ZIP, it's easy for anyone to find a nearby drop-off location.
"Now, it's just as easy to recycle an old gadget as it is to buy a new one," said Carey Levine, vice president of sales and marketing at ASL Recycling. "What we hear from consumers is that they want to do the right thing, but they're not sure how. We are dedicated to raising public awareness about e-waste with our three easy steps to recycling: go to aslgreenspot.com, enter your ZIP code, and find a nearby drop-off location. It's easy. It's free. It's green."
What to recycle, and why
E-waste accepted at GREENspot drop-off locations includes TVs, cell phones, audio-video components, computer equipment, microwave ovens, electronic equipment from offices and labs, and more. These items are potentially toxic to the environment and by choosing to recycle them, Californians can help divert e-waste from landfills. All GREENspot drop-off locations feed their e-waste to ASL Recycling's state-approved plants, which use an environmentally friendly e-waste recycling process.
"We experienced an overwhelming industry response to last month's formation of the GREENetwork, with 49 GREENspot locations opening in Northern California. We will expand the GREENetwork so that, by spring of this year, residents and businesses throughout the entire state will have access to the free and convenient e-waste drop-off locations," added Levine.
A complete list of recycling locations is attached. A complete list of recycling locations, with addresses, is available here.
About ASL Recycling and the GREENetwork
ASL Recycling is dedicated to providing consumers and businesses with the easiest, most accessible, and most trusted e-waste recycling program in the country. Every month, ASL Recycling prevents hundreds of tons of e-waste from being dumped into local landfills by collecting old electronics and preparing it for recycle. To become part of the GREENetwork, visit http://www.aslgreenetwork.com.
###