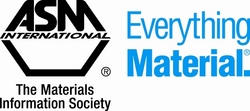 Development of New Brazing Filler Metals
(Vocus) February 6, 2009
Advances in brazing and soldering technology and applications provide the technical focus for the fourth International Brazing & Soldering Conference, to be held April 26-29 in Orlando, Florida at the Hilton Walt Disney World hotel.
"Our technical program and exhibits are designed to highlight the latest trends, products, processes and techniques available in the brazing and soldering industry," said event chair Grayson Alexy, vice president of sales and marketing for The Prince & Izant Company, a manufacturer of brazing and soldering products based in Cleveland.
Organized by American Welding Society (http://www.aws.org) and ASM International (http://www.asminternational.org), the event is held every three years. The world's only focused international technical conference on joining by brazing and soldering provides in-depth discussions and review of joining process solutions and competitive/complementary braze and solder technologies, as well as numerous networking, educational and exhibit opportunities.
Plenary presentations provide a focused keynote for the conference. "Development of New Brazing Filler Metals" will be presented by Prof.-Dr. B. Weilage, Chemnitz University of Technology, and "Impact of Green Legislation Requirements on Soldering Technology Advancement' will be presented by David D. Hillman, Rockwell Collins Inc.
Technical sessions will cover solders and soldering technology; ceramics, composite and glass joining soldering technology; filler metals; design, testing and reliability of joints; brazing processing; brazing fundamentals; light metals joining and new brazing applications.
Prior to three days of technical sessions, two seminars on Fundamentals of Brazing and Brazing Processes and Applications will be held. These seminars require an additional registration fee, and a savings is provided for conference attendees taking both sessions.
For information about the conference and pre-event seminars, visit http://www.aws.org/education/ibsc/. Accompanying tabletop exhibits showcase the products and services of more than 30 companies. For information about exhibits and sponsorships, contact Kelly Thomas of ASM International at 440-338-1733 or kelly.thomas(at)asminternational.org.
American Welding Society is a multifaceted, nonprofit organization with a goal to advance the science, technology and application of welding and related joining disciplines. AWS supports welding education and technology development to ensure a strong, competitive way of life for all Americans.
ASM International is Everything Material, the Ohio-based society serving the materials science and engineering community. With 36,000 members worldwide. ASM provides authoritative information and knowledge on materials and processes from the structural to the nanoscale.
###