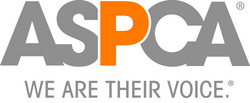 The www.aspca.org [ASPCA] was horrified to learn of what happened to Phoenix
New York, NY (Vocus) July 9, 2009
- In response to the recent fatal burning of a dog named Phoenix that shocked the Baltimore community, the ASPCA® (The American Society for the Prevention of Cruelty to Animals®) and the city of Baltimore have teamed up to create an Anti-Animal Abuse Task Force. The task force, which will be unveiled today at a press conference at Baltimore City Hall, will work to help the city of Baltimore prevent and prosecute animal cruelty, including dog fighting.
"The ASPCA was horrified to learn of what happened to Phoenix," said Dr. Randall Lockwood, Vice President of Anti-Cruelty Field Services for the ASPCA. "We have long recognized the dangerous potential for animal cruelty to lead to more serious crimes, and we look forward to working with the city of Baltimore to help put a stop to these violent injustices against animals."
In addition to Dr. Lockwood, who will sit on the task force, other members will include representatives from the State Attorney's office, the Baltimore City Council, the Mayor's office, BARCS (Baltimore Animal Rescue and Care Center), and MDSPCA (Maryland Society for the Prevention of Cruelty to Animals). The task force will meet regularly over the next year to establish steps the city should take to combat this problem and will submit its recommendations to Mayor Sheila Dixon in a report next summer.
"The protection and safety of animals in the City of Baltimore is an important concern," said Mayor Dixon. "This is more than a legal issue. This is a community issue. If you improve animal welfare in a community, you improve public safety for everyone."
Media Contact:
Alison Zaccone, (212) 876-7700 x Ext. 4568 or 347-578-2242
About the ASPCA®
Founded in 1866, the ASPCA® (The American Society for the Prevention of Cruelty to Animals®) was the first humane organization established in the Americas, and today has more than one million supporters throughout North America. A 501 [c] [3] not-for-profit corporation, the ASPCA's mission is to provide effective means for the prevention of cruelty to animals throughout the United States. The ASPCA provides local and national leadership in animal-assisted therapy, animal behavior, animal poison control, anti-cruelty, humane education, legislative services, and shelter outreach. The New York City headquarters houses a full-service, accredited, animal hospital, adoption center, and mobile clinic outreach program. The Humane Law Enforcement department enforces New York's animal cruelty laws and is featured on the reality television series "Animal Precinct" on Animal Planet. For more information, please visit http://www.aspca.org.
###