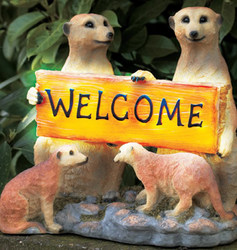 We look forward to making Aspect Two a highly successful online retailer through PPC and SEO, in tandem with their 'Off The Page mail order' press campaigns.
(PRWEB) July 28, 2010
PushON are delighted to announce that they will be working on the online marketing campaign for Aspect Two. The contract has been won in conjunction with Mediability who has held the traditional press account for over 20 years.
Aspect Two sell products via mail order, whether phone, coupon or online; and mainly focus on solar powered products, garden and home ware products. The diverse product offerings range from garden meerkats and slimming AB belts to decorative bird feeding stations. The assortment regularly changes, which presents an interesting challenge for PushON. The overall aim is to increase sales online and Aspect Two have decided to make use of PPC advertising and an organic SEO campaign.
The PPC campaign will generate some quick results while the site is optimised. The data gained from the PPC campaign will help select target terms for the SEO campaign, as it will highlight the phrases which generate the most revenue.
Aspect Two operate in a competitive search space, so PushON will work hard to take advantage of relevant opportunities such as optimising for Google Universal Search, developing interesting content, and using Social Media to build contacts with complementary businesses. The search campaign will focus on ongoing improvements to the site, as well as strong off-site link building.
Katrina Gallagher, Online Marketing Manager for PushON commented "We are really excited to have won the contract, and are happy to be working with Mediability. Over the next few months we hope to drive significant levels of traffic to the site and improve conversions. This is a project that has so many possibilities – the products on offer extend from invaluable timesavers to quirky garden ornaments – which gives us endless possibilities for our search work"
Darren Grundy, Media Director at Mediability quoted "This is an excellent start to our new digital partnership with PushON. We are now able to offer all our current and prospective clients a full digital marketing proposition, not just traditional media campaigns. We look forward to making Aspect Two a highly successful online retailer through PPC and SEO, in tandem with their "Off The Page mail order" press campaigns."
# # #