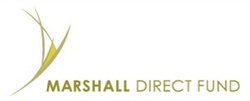 The Woods Fine Jewelry is proud to support the Marshall Direct Fund's extraordinary efforts to empower children and women in Pakistan. The fund's grassroots approach to solving a complex problem with a simple solution - education; is beautiful. We believe that women everywhere should be able to realize their dreams and Marshall Direct makes it happen
Aspen, CO (Vocus) March 13, 2010
During Aspen Fashion Week, Distractions store will be hosting an event with The Woods Fine Jewelry to benefit nonprofit Marshall Direct Fund, an organization that works to enable access to education for children in Pakistan. A jewelry trunk show and champagne fete will be held on March 18 from 4-7 PM at Distractions, located at 465 East Hopkins Ave · Aspen Colorado 81611.
"We are thrilled to team up on this inspiring event. It's exciting to think that our hand-selected picks from some of the world's top fashion designers– such as Lanvin, Balenciaga, Libertine and Thomas Wylde – can help enrich the lives of others halfway around the globe.   - Heidi Semrau, Distractions
Marshall Direct Fund (MDF) was established in 2007 by International Security Specialist Silbi Stainton. MDF aims to reduce conditions on the ground (poverty and illiteracy) in Pakistan which lead to recruitment of children into terrorist groups like the Taliban. The organization will use money raised during the event and ongoing proceeds from the jewelry to support vocational training for mothers of children in the schools they operate. By providing mothers skills and business training in embellished fabrics/clothing/accessories, MDF helps women develop tools necessary to generate income, send children to school, and lift families out of poverty.
"Sam Hitchcock Terkun and Shawn Hecox of The Woods Fine Jewelry along with Heidi Semrau of Distractions are role models for female entrepreneurs across the globe. This event is a fun way for fashionistas on this side of the world to support their female counterparts in Pakistan who are working hard to provide better livelihoods for themselves and their families. Women everywhere love to feel beautiful and strong. At the Aspen Fashion Week Fundraiser Event Distractions and The Woods Fine Jewelry embody this mission. Marshall Direct Fund is honored to have such intelligent and talented women standing by our side." – Silbi Stainton, president of Marshall Direct Fund
The Woods Fine Jewelry consists of bold pieces of jewelry juxtaposing natural elements with exquisite diamonds. Their designs are worn by fashion trendsetters everywhere from Aspen, New York to Los Angeles including celebrities such as Kate Hudson, Ashley Olsen, Charlize Theron, and Paris Hilton. Artist Evan Hecox has designed a piece loosely inspired by the MDF logo which Sam and Shawn have translated into a pendant and a charm, the latter of which can be attached to the various necklaces and bracelets the sisters have within their jewelry line. 100 percent of the profit of these pieces, which will be sold in exclusive shops across the nation and available for order, will benefit Marshall Direct Fund.
"The Woods Fine Jewelry is proud to support the Marshall Direct Fund's extraordinary efforts to empower children and women in Pakistan. The fund's grassroots approach to solving a complex problem with a simple solution - education; is beautiful. We believe that women everywhere should be able to realize their dreams and Marshall Direct makes it happen".- Samantha Hitchcock Terkun and Shawn Hecox, owners of The Woods Fine Jewelry
If you can't attend the event or don't live in the Aspen, MDF would be happy to send you information on how to get in on the action from wherever you are.
# # #