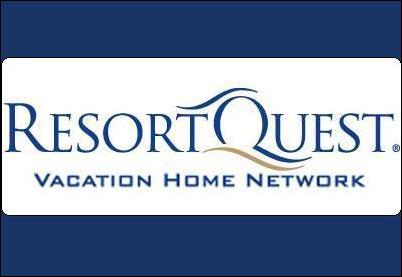 Aspen, CO (PRWEB) April 10, 2007
FOOD & WINE magazine will celebrate their 25th Anniversary FOOD & WINE Classic in Aspen Colorado to be held June 15 - 17, 2007. Experience the magazine in three dimensions during this pleasure-packed weekend of cooking demonstrations, food samplings and wine tastings all in the spectacular setting of Aspen, Colorado.
Not to be overlooked are all of the seminars and world-renowned speakers. This year's speakers at the Food & Wine Magazine classic include Sissy Biggers, Giada De Laurentiis, Bobby Flay, Emeril Lagasse, Masaharu Morimoto, Claudine R. Pepin, Jacques Pepin, Steven Raichlen, Ming Tsai, and Laura Werlin.
In celebration of the 25th anniversary of the Food & Wine Classic in Aspen, Food & Wine has launched Grow for Good, a campaign to raise $1 million for Farm to Table, a national initiative dedicated to supporting local farms and encouraging sustainable agriculture. To kick off the campaign, Food & Wine will invest 4% of every Classic ticket sold. The money raised through The Grow for Good campaign will enable Farm to Table to expand it's programs & services into 25 cities across the U.S., open a West Coast office serving California and other western states' farmland, work toward saving up to 1500 farms during a 3-5 year period, provide education to help small farmers implement more sustainable practices, create a national network for local ingredients: farm-to-farm, farm-to-consumer, farm-to-institutional buyer and launch a national education campaign.
For Aspen vacation accommodations, ResortQuest Aspen/Snowmass vacation rentals and the Inn at Aspen are the places to scout out when looking for the ideal Aspen lodging during the Food & Wine Classic.
The The Inn at Aspen Resort & Conference Hotel, at the base of Buttermilk Mountain, home of the X-Games, is the perfect destination whether you are looking for a corporate retreat, wedding, family reunion, or simply looking for a nice Aspen, Colorado vacation. With 122 rooms, over 5,000 square feet of meeting space, Elkhorn Restaurant and bar, banquet facilities, outdoor heated pool, hot tub and workout facilities, The Inn at Aspen Resort & Conference Hotel, managed by ResortQuest, is the ideal place if you are planning a group event, banquet or have catering needs
About ResortQuest
ResortQuest, one of the nation's leading vacation rental hospitality and resort real estate companies, provides a one-stop resource in North America's premier resort destinations, ResortQuest.com. ResortQuest is the largest marketer and management company of vacation condominiums and leading vacation rentals in the U.S. and Canada, based on a portfolio of nearly 17,000 properties, from Kiawah Island to a Fort Walton Beach, with a combined real estate value estimated at approximately $7 billion. ResortQuest Real Estate is one of the nation's leading real estate companies focusing exclusively on resort properties, offering superior brokerage services in the country's premier beach, ski and golf destinations. ResortQuest employs more than 4,000 people and is owned and operated by Gaylord Entertainment Co. (NYSE: GET), one of the largest and fastest growing companies in the hospitality and entertainment industries, based in Nashville, Tenn., that also owns and operates Gaylord Hotels and the Grand Ole Opry. For more information, visit ResortQuest.com or GaylordEntertainment.com.
For more information, please contact Katie Provot, Marketing Manager,ResortQuest Aspen Snowmass 970.544.3305
###