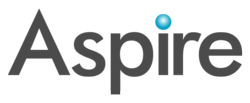 Round Rock, TX (PRWEB) August 01, 2012
Custopharm, leading specialists in electronic FDA submissions, and McSnyder Software have come together to develop Aspire eCTD - a revolutionary submission software product that offers a user-friendly experience to successfully construct and submit eCTD filings.
Aspire eCTD is an all-in-one application that was designed from the ground up to make electronic filings easy and successful, thereby speeding time-to-market for new products. It allows any company that must submit CTDs to create, validate, and successfully submit documents to the FDA without mastering the arcane, tedious technical steps required by other submission software.
Custopharm, a leading eCTD service provider, leveraged its expert knowledge of the FDA submission process to ensure that Aspire eCTD would produce accurate, complete documents and virtually eliminate submission errors. Aspire eCTD has the complex document management features required by the FDA, yet still allows its users to navigate through the software with relative ease.
"Aspire eCTD will revolutionize the way drug companies submit eCTDs," says Fred Defesche, a partner at Aspire. "Because current FDA submission software is so hard to use, drug makers continue to hire companies like Custopharm to prepare and submit their eCTDs. We created Aspire eCTD to be affordable and easy to use so pharma companies of any size can develop an in-house submission capability."
Aspire eCTD delivers many advanced features in a unique solution:

Absolutely no need to learn XML as required by other submission products
A visual submission history with a graphic view of how a document changes over its lifetime
A unique, built-in validator that alerts users to potential issues with the FDA and other regional submission authorities. Many issues can be corrected automatically by Aspire eCTD, reducing resubmissions and getting products to market faster
Included validator that links error messages to the exact location of the error within the document for easy correction
Easy import of submission documents that were created in other software products
Multi-user, shared repositories and working on the road (offline) capabilities
Outperforms other existing eCTD software by delivering submissions quickly and easily [do you have any specific data about the performance advantages?]
For the benefit of new users, Aspire eCTD software is supported by the regulatory expertise of Custopharm, which has done nearly 100 eCTD filings and nearly 400 FDA electronic gateway submissions. Custopharm will assist new Aspire eCTD users throughout their first eCTD filing and will help address any deficiency responses.
About Aspire LLC
Aspire LLC, founded in 2011 and headquartered in Round Rock, TX, is a products and services company providing best-in-class tools needed by pharma companies to take drug products through the electronic drug approval process with regional authorities. For more information, please visit http://www.aspireectd.com.
Media Contact:
Dave McCleary
Aspire LLC.
512-256-2566
dmccleary(at)aspireectd(dot)com