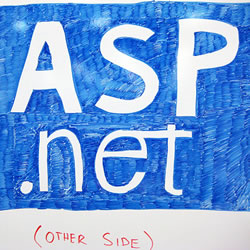 San Francisco, CA (PRWEB) March 24, 2012
The leading web hosting review site Top-Cheap-Web-Hosting.com releases the ASP.NET Hosting Tutorial for their ASP.NET web hosting review and rating. The ASP.NET tutorials are written to help people find a ASP.NET web hosting easier by a series of web host comparison from Windows OS, .NET Framework and other Microsoft technology, and ASP.NET website search engine optimization.
ASP.NET is the one of most popular technology used to develop websites facilitated by Microsoft Inc. With the expensive license fee to Microsoft, in fact, finding a reliable and affordable ASP.NET web hosting is not simple. The choice of web hosting based on the over-advertising features of the web hosts is not trust-worth usually. The handy tutorials from TCWH are all written based on the practical experience from knowledgeable technicians, to help people select a proper domain name, find the best web host, create a ASP.NET site, reveal ASP.NET web hosting secret, and promote ASP.NET site over the Internet.
As introduced by the tutorials, the following criterias shall be considered to measure an ASP.NET web hosting provider.
#1 - Supported ASP.NET frameworks and ASP.NET MVC versions.
#2 - ASP.NET hosting Trust Level.
#3 - Support of 3rd-party libraries like Microsoft Chart Controls, Atlas control library, etc.
#4 - MSSQL database support and limitation.
TCWH had also offered a sorted list of top 5 ASP.NET hosting with the tutorial. To learn more, visit http://www.top-cheap-web-hosting.com/windows-web-hosting/best-asp-net-web-hosting/.
About Top-Cheap-Web-Hosting.com
Top-Cheap-Web-Hosting.com is an independent web hosting review website, rating web hosts based on the real practice and the feedback collected from real customers, designed to help people find the best web hosting at an affordable rate. Visit Top-Cheap-Web-Hosting.com.