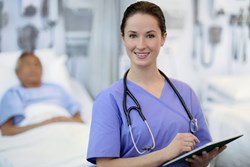 Scottsdale, AZ (PRWEB) November 27, 2013
Effective care coordination models include targeted patient assessments that can help the care team to identify risks and determine best care transition workflows. Assessing patients' clinical conditions, social needs and long-term requirements in acute and post-acute care settings lowers the risk of hospitalization and frequent ER visits.
Health BI has included a comprehensive Patient Assessment Module in the new release of the HealthCollaborate™ Care Transition Management Application. The Patient Assessments Module is designed to help the care team to assess and deliver accurate multidisciplinary care for patients from hospitals to ambulatory and community care settings. Examples include Readmission Risk, PAM-13, PHQ-9, VR-12 or custom provider or health plan assessments.
The HealthCollaborate™ assessments can be delivered to patients via automated telephone calls (IVR) or by manual entry by the care team. The HealthCollaborate™ application can trigger clinical alerts to appropriate care team members based on assessment results. All system-generated assessments are available for monitoring by care team members within the HealthCollaborate™ Application.
Note that some assessments require third-party licensing and are subject to copyright terms and conditions.
About Health BI
Health BI is the leading developer of (SaaS) Enterprise Care Transitions Management Application for the Population Health Management market. Health BI was created by a team of Health IT Innovators and physicians to fill the need for tools that enable healthcare providers and payers to improve patient care while reducing penalties and costs. At Health BI, we envision a healthcare system that proactively engage, monitor and navigate patients through the continuum of care and we have built software solutions and services to support this new model of healthcare delivery. Health BI's HealthCollaborate™ Care Transition and Coordination Management System is an automated suite of products that enables providers and payers to coordinate, manage and monitor transition of care for patients from hospitals to multiple care settings.