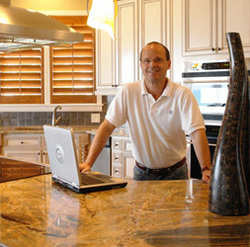 We're now in the business of fixing broken projects
Cincinnati, OH (PRWEB) November 16, 2010
In the November 3rd edition of the Engineering News Record (ENR), the leading news weekly to the construction industry, Andrew Howe, president of Cranewoods Development was spotlighted for his success at "fixing" distressed real estate projects and loans in the tumultuous real estate market.
The article, titled "Consensus Is Reached: Nowhere To Go but Up", points out that Cranewoods "rolled with the punches" by realizing that with fewer new projects on the horizon, their expertise in construction and real estate development financing was in demand by troubled investors, lenders and borrowers with projects that had stalled or gone into foreclosure. Cranewoods began consulting long before the world's economic troubles, but their unique knowledge is now being requested more than ever, as so many projects and loans fall prey to the changing economic conditions. Distressed asset management has become a key component of their business.
When asked how he adapted to the market, the article quotes Howe, "Having both construction and development experience is what kept us in the game". Stalled projects, usually with less money and a smaller market available, present real challenges to bankers and developers alike. "Taking over half-finished projects is a specialized field," Howe said. "Since the time when those projects were initiated, the markets had changed, which required we make design changes. We're now in the business of fixing broken projects."
Howe's expertise in defaulted loans, bank owned projects (Bank REO for "Real Estate Owned") and stalled project solutions has led his company to add a range of consulting services to bank special assets departments (SAD), troubled developers and underwater equity groups. He is typically brought in to projects that have a mix of financial and construction issues, often involving unfinished construction, lawsuits and liens.
Howe's decades of experience building and developing his own high-rise projects gave him the problem-solving platform to work out complex issues on stalled projects. In 2006 when the real estate market came to a crashing end in Florida, where he had six projects in mid-construction, Howe had to get a crash course in fixing distressed projects and engaging in win-win bank workouts to reach a mutually successful conclusion to troubled loans and projects. His experience in that volcanic real estate market has given him a wealth of experience that his clients and projects now benefit from.
As ENR points out, "The strategy that worked was 'putting together a plan where everyone loses something, but no one loses everything.'"
Cranewoods primarily offers their services to the Southeast and Midwest with current projects in Cincinnati, Ohio and Jacksonville, Florida.
About Cranewoods Development:
Andrew Howe, President of Cranewoods Development, is an award winning developer and real estate consultant with over 35 years experience. Cranewoods offers full service real estate consulting to lenders and investors. Services include: development consulting, bank loan workout solutions, court appointed receiver, turn-key development management, construction management and general project problem solving. To explore Cranewoods further, visit: http://cranewoods.com or follow them on Facebook at http://Facebook.com/CranewoodsDevelopment.
Jacksonville, FL | Cincinnati, OH.
PH: 513-257-0749 | 904-758-3434
# # #