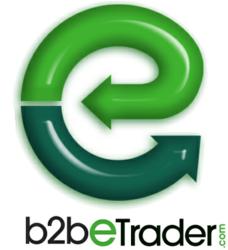 It's a giant network of interconnected people and servers, all having this ongoing conversation. We believe the best way to connect buyers and sellers is to tap into this huge network of people interested in what we have to offer
Tampa, Florida (PRWEB) January 18, 2012
At a time when more and more of us are using Social Media Sites Like Facebook for business reasons, some companies are taking it to the next level and introducing new features that make it easier than ever to conduct business using social media. B2BeTrader is one of them. With the B2BeTrader app, buyers and sellers of used equipment can post, share, and sell equipment with ease. It's all done by combining the power of all the different social media networks on the web. This is what the future of social networking will look like for a number of businesses. It's the same old trade that's been going on for years, but new businesses such as B2BeTrader are making it easier than ever for companies to sell their used equipment, like restaurant equipment, medical equipment, office equipment, heavy equipment or farm equipment.
It was once considered taboo to use Facebook in a business setting. Managers have devoted countless resources to peering over their employees' shoulders, making sure they aren't chatting with their friends, colleagues, or their wife. Now all of that is in a state of transition as more companies use Facebook for legitimate business reasons. Some businesses even use Facebook identification to give their employees access to higher levels of administration within the organization. It's a complete 180 degree turn that's quickly replacing the stigma associated with social networking and the workplace.
B2BeTrader is one of the companies at the forefront of this revolution. The new B2BeTrader mobile app allows business owners to post their used equipment on the B2BeTrader website and then get it shared on all of the top social media networks including Facebook, LinkedIn, Twitter, and a number of others. The app uses all of them to bring used equipment buyers through the doors.
"We like to call it the social cloud," said co-founder of B2BeTrader, Jovan Haye. "It's a giant network of interconnected people and servers, all having this ongoing conversation. We believe the best way to connect buyers and sellers is to tap into this huge network of people interested in what we have to offer."
Traditional classified ads have long been the staple of business owners looking to offload their used equipment or perhaps acquire an excellent piece of equipment at a lower price. Unfortunately, they've suffered from one fatal flaw, and it's a lack of visibility. In order to find a used piece of equipment for sale, people have to search through different regional sites, a tedious and time-wasting exercise.
"The nice thing about social networks," Jovan added, "is that they're comprised of all the people you've been working with for years and years on end. The connections are already built up in your own industry. B2BeTrader merely allows you to tap into those connections to find new opportunities you might otherwise have missed.
In the end, it comes down to accessibility for all. Classified websites have played their role in getting search engines on board, but they don't satisfy all consumers. More importantly, because there is so much competition, some of the best deals get hidden under a morass of other less relevant deals. Social networks can solve this problem, and B2BeTrader is one of the first used equipment dealers to catch on to the coming revolution.
###