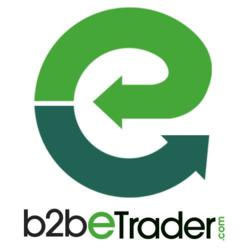 B2BeTrader is a godsend. When a piece of equipment stops working, it can force businesses to shut down altogether. With a single place to find what they need, businesses can get back to work without paying the high cost of buying new.
St. Peterburg FL (PRWEB) November 16, 2011
The website is a re-invention of the business classified. In which it specializes in buying, selling, trading, and bartering of used equipment, supplies, and even services. Providing every business a powerful tool and resource to maximize asset recovery.
B2betrader.com is a free portal for businesses to buy, sell, trade and barter equipment or services with ease. Whether looking to start a business, expanding one or just trying to sell services or unwanted equipment, this is the site that connects those who are seeking those products. Unlike Craigslist or Ebay, this website is designed exclusively for the business entrepreneurs that are ready to buy.
When more people see your ads, the word spreads fast. Before you know it, people will be talking about your equipment and offering the best possible price. This is something totally new. It's online classifieds gone viral.
This networking forum site combines classified ads, directory listings and auction sites all into one simple and easy to navigate website. With this business to business classified site there are no membership fees, and no risk; the site is 100 percent free. Posting ads and browsing for wanted items on B2Betrader proves to be highly effective and takes very little time away from the working businessperson. It is great for companies wanting to raise capital, as well as businesses just getting their feet off the ground. Either way, the individual is getting the most out of their used product by selling it themselves while feeling a sense of security working through an established, responsible website.
B2Betrader's motto is "A green solution for tomorrow's business." The companies' development was notably enhanced by the idea of recycling, reusing and reducing items and equipment that are still working or not. Items that contain certain material can fetch a lot of money recycling them. It also gives working equipment a new life cycle, instead of sitting in landfill. Ultimately, going green pays.
"Our mission is to provide an easy, clear and popular free classified website where two businesses can engage safely in selling, buying, bartering and trading of equipment, supplies and services," says B2betrader.com founder.
B2BeTrader Offers:
Great prices on equipment, supplies & services: There's no need to buy new if you don't have to. Companies can save thousands of dollars.
A green alternative: Manufacturing new office equipment expends energy and contributes to global warming. Recycling is a cost effective solution for many businesses.
Equipment from a diverse array of industries: From education to industrial services.
A 100% Risk Free Guarantee. Real businesses owners who are held accountable for any and all transactions.
No membership fees or setup costs: B2BeTrader is a completely FREE online classified site. We don't charge you for anything. Place Free Ads
Phone app. coming soon.
The website had a soft launch back on August and it generated a great deal of traffic in the U.S. as well as internationally. Several enhanced features and other products like a phone App is under works. With its official launch, B2betrader.com hopes to expand and become the one-stop destination for businesses of all sizes.
It will become the best resource to buy or sell restaurant equipment, office equipment, medical equipment, farm equipment, heavy equipment and machinery, visit B2BeTrader at b2betrader.com
facebook.com/pages/B2Betrader/241082985932618
twitter.com/#!/b2betrader
linkedin.com/pub/b2betrader-com/38/893/1a7
###