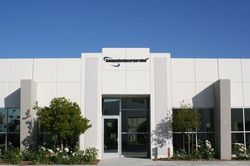 Our founding fathers would be turning over in their graves if they witnessed what was happening with our legal system today. Since there is no one standing up for the average man or woman when their entire finances are placed in jeopardy from a lawsuit, we help teach the public how to take the necessary steps to protect themselves from lawsuits, should they ever fall victim to one
Los Angeles, CA (PRWEB) September 16, 2008
"The United States of America is known as the lawsuit capital of the world, "states Kevin Wessell, CEO of 1-800-COMPANY.com. "Our founding fathers would be turning over in their graves if they witnessed what was happening with our legal system today. Since there is no one standing up for the average man or woman when their entire finances are placed in jeopardy from a lawsuit, we help teach the public how to take the necessary steps to protect themselves from lawsuits, should they ever fall victim to one," stresses Mr. Wessell.
One of the most requested programs 1-800-COMPANY.com offers is its two day asset protection workshop. And for a limited time promotion, they are providing it for free to the public. "We normally charge $1,295 for this two day asset protection workshop, but have found we gain much greater public visibility and pr for this important topic when we offer a limited time free admission promotion," states Mr. Wessell.
What makes this workshop so popular is that it teaches people what can happen to their life savings should they ever experience a lawsuit and exactly what steps they need to take in order to prevent their assets from being taken away. The average person in the United States experiences five lawsuits in their lifetime; with one of them being financially catastrophic. With one simple mistake or accident, everything a person owns can be taken away by a lawsuit. The simple question most people should ask themselves is, "why take chances losing everything I own."
In addition to the free materials provided to the attendees including an asset protection guide and downloadable book, "Build Your Financial Castle", the workshop also provides each registered attendee with a personal one-on-one consultation with an asset protection specialist that can walk them through which options are best suited to their specific needs.
"Just one lawsuit can wipe a person clean of everything they own. Many lawyers are turning into hunters and we are the game," warns Mr. Wessell. "As the legal industry continues to aggressively find ways to carve into peoples assets, we continue to help the public stay one step ahead of the lawyers and provide our clients with a shield of armor that will help protect them from potential future lawsuits", emphasizes Wessell.
Spaces are limited for this workshop, especially with the free promotion, so 1-800-COMPANY.com and Companies Incorporated recommends those interested in asset protection sign up right away before it fills up. The two day asset protection workshop will be held, Saturday and Sunday, October 18-19th, 2008 in Santa Clarita, California. From 10am - 4pm each day. For free reservations, contact 1-800-COMPANY (1-800-266-7269).
About 1-800-Company and Companies Incorporated
Established in 1977, 1-800-COMPANY and Companies Incorporated serve businesses and individuals with incorporating services, establishing LLCs (Limited Liability Companies), creating offshore companies, offshore banking services, tax reduction strategies, asset protection and privacy programs.
1-800-Company and Companies Incorporated are based in the Los Angeles area at 28015 Smyth Drive, Santa Clarita, CA 91355. Telephone number: 1-800-COMPANY (800-266-7269). The website for 1-800-COMPANY is: http://www.1-800-COMPANY.com and Companies Incorporated is: http://www.CompaniesInc.com
###