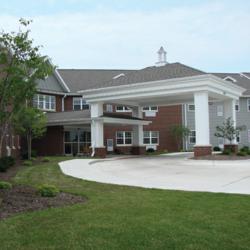 Learn about Veterans benefits that can help cover the cost of assisted living
Bradley, Illinois (PRWEB) December 02, 2012
Heritage Woods of Aledo is hosting a free community education program on the Veterans Aid and Attendance program at 6 p.m. on Tuesday, Dec. 4.
The BMA affordable assisted living community in Aledo, Illinois, serves older adults of all incomes who need some help to maintain their independence.
"Come and learn about how eligible Veterans and their spouses can qualify for monthly benefits to help pay for assisted living," says Danise Lenz, Director of Marketing for Heritage Woods of Aledo. "The Aid and Attendance benefits are in addition to pension and Social Security benefits."
Attorney Melissa Uzzel will be presenting the program, which is open to the public.
For more information, call 309-582-1132.
The Heritage Woods of Aledo affordable assisted living community is located at 405 SE 13th in Aledo, Illinois.
The community is fully certified to operate through the Illinois Supportive Living program, which enables Heritage Woods to serve older adults of all incomes, including those on Medicaid.
Residents live in private apartments that feature a kitchenette, spacious bathroom with shower and grab bars, and an emergency alert system.
Certified nursing assistants are on-duty 24 hours a day, seven days a week. Meals, housekeeping and laundry are among the included services.
"We provide a wonderful alternative to a nursing home or to struggling alone at home," says Lenz. "Our focus is on providing residents with love, compassion and dignity in addition to care and assistance."
Heritage Woods of Aledo is managed by BMA Management, Ltd., the largest provider of assisted living in Illinois.
The company manages 36 senior living communities, housing more than 3,300 homes and apartments.
The communities managed by BMA include the Grand Prairie affordable assisted living community in Macomb, Illinois, and the Heritage Woods affordable assisted living community in Moline, Illinois.
For more information on BMA Management, Ltd. and the managed senior communities, please visit http://www.bma-mgmt.com