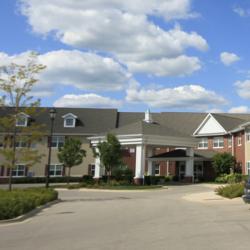 "Crafts, jewelry, purses and much more will be available"
Bradley, Illinois (PRWEB) December 08, 2012
Heritage Woods of Huntley is hosting a Holiday Shopping Bonanza from 1 to 5 p.m. on Friday, Dec. 14, at the assisted living community, which is located at 12450 Regency Parkway in Huntley, Illinois.
The community is managed by BMA Management, Ltd., the largest provider of assisted living in Illinois.
"Come and enjoy one-stop shopping for your Holiday needs," says Renee Swanson, Director of Marketing for Heritage Woods of Huntley. "Crafts, jewelry, purses and much more will be available."
Refreshments will be served.
For more information, call 847-669-5185.
Heritage Woods of Huntley recently was one of the few assisted living communities in Illinois to receive deficiency-free survey and be awarded a two-year license by the Illinois Department of Public Health.
"Our focus is on providing residents with the love, compassion and dignity that they deserve in addition to the care and personal assistance that they need," says Swanson. "Our emphasis is on helping each resident achieve and maintain as much independence as possible for as long as possible."
Based in Bradley, Illinois, BMA manages 36 senior living communities, housing more than 3,300 homes and apartments.
The communities managed by BMA include the Heritage Woods affordable assisted living communities in Batavia, Belvidere, DeKalb, McHenry, Rockford and South Elgin and the White Oaks affordable memory care community in South Elgin, Illinois.
For more information on BMA Management, Ltd. and the managed senior communities, please visit http://www.bma-mgmt.com