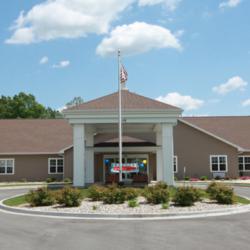 Parkinson's Disease: What You and Your Family Should Know.
Bradley, Illinois (PRWEB) October 28, 2012
The Fox Meadows Parkinson's Support Group meets at 1 p.m. on the first Wednesday of the month at the Heritage Woods of McLeansboro affordable assisted living community.
Located next to Hamilton Memorial Hospital in McLeansboro, Illinois, Heritage Woods serves seniors of all incomes who can benefit from living in a residential environment while receiving the help with medications and personal assistance they need.
The next meeting of the Parkinson's Support Group is scheduled for 1 p.m. on Wednesday, Nov. 7.  The meeting will feature a discussion on "Parkinson's Disease: What You and Your Family Should Know."
The meeting is free and open to the public.  Light refreshments will be served. 
Call 618-643-2908 for more information about the meeting or Heritage Woods of McLeansboro.
Heritage Woods is managed by BMA Management, Ltd., of Bradley, Illinois.  BMA is the largest provider of assisted living in the state.
The senior living communities managed by BMA include Heritage Woods of Benton, Heritage Woods of Centralia, Heritage Woods of Mt. Vernon and Prairie Living in Carbondale.
For more information on BMA Management, Ltd. and the managed senior communities, please visit http://www.bma-mgmt.com