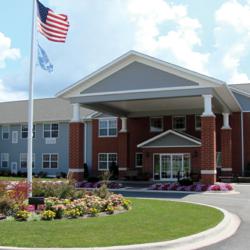 Come celebrate with us and learn about the affordable assisted living lifestyle that is available at John Evans
Bradley, Illinois (PRWEB) November 20, 2012
John Evans Supportive Living in Pekin, Illinois, will be celebrating its 5th Anniversary with an Anniversary Open House and Party on Wednesday, Nov. 28.
The affordable assisted living community offers older adults of all incomes, including those on Medicaid, with the opportunity to live in a residential apartment-home environment and receive personal assistance and help with medications.
The Open House will run from 3 to 6 p.m. and feature the entertainment of Maddison Barnard.
Refreshments will be served, and tours will be available.
"Come celebrate with us and learn about the affordable assisted living lifestyle that is available at John Evans," says Bridget Rumler, Director of marketing.
The John Evans Supportive Living community is located at 1320 Executive Ct. in Pekin, Illinois.
For more information, call 309-477-8800.
John Evans Supportive Living was developed and is owned by the Laborers Home Development Corp., a not-for-profit affordable housing developer associated with the Midwest Region of the Laborers' International Union.
The community if fully certified to operate through the Illinois Supportive Living program and is managed by BMA Management, Ltd., the largest provider of assisted living in Illinois.
"Our focus is on providing older adults with the love, compassion and dignity that they deserve in addition to the care and assistance that they need," says Rod Burkett, President and Chief Executive Officer of BMA. "Our emphasis is of helping each resident achieve and maintain as much independence as possible for as long as possible."
Residents live in private apartments that feature a kitchenette, spacious bathroom with shower and grab bars, and emergency alert system.
Certified staff is on-duty 24 hours a day, seven days a week. Meals, housekeeping and laundry are among the included services.
"Communities such as John Evans provide a wonderful alternative to a nursing home or struggling alone at home for older adults who need some help to maintain their independence," says Burkett.
Based in Bradley, Illinois, BMA manages 36 senior living communities, housing more than 3,300 homes and apartments.
Communities managed by BMA include Grand Prairie affordable assisted living in Macomb, Illinois, and the Heritage Woods affordable assisted living communities in Aledo and Moline.
For more information on BMA Management, Ltd. and the managed senior communities, please visit http://www.bma-mgmt.com