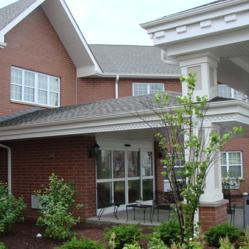 The Spiritual Aging sessions will offer a forum to explore the journey of life as it connects to the sacredness in each day
Bradley, Illinois (PRWEB) October 26, 2012
The Heritage Woods of Yorkville affordable assisted living community and the Benedictine University Center for Lifelong Learning are teaming up to offer a Spiritual Aging program.
The Spiritual Aging program will be conducted from 10 a.m. to noon on Mondays, Nov. 5, 12 and 19, at Heritage Woods of Yorkville, 242 Greenbriar Rd. in Yorkville, Illinois.
The sessions are free and open to the public.  Seating is limited so please call 630-882-6502 to reserve a seat or for more information.
"The Spiritual Aging sessions will offer a forum to explore the journey of life as it connects to the sacredness in each day," says Samuel Clementz, Director of Marketing for Heritage Woods of Yorkville.  "They will be an interactive exploration of what brings meaning and purpose as we age.  Participants also will be sharing and creating new expressions for living whole and holy."
During the sessions, presenter JoAnn Wesley Hassler will be focusing on the Celtic practice of Anam Cara, soul companioning, and how we can bring listening presence to others, Clementz adds.
Heritage Woods of Yorkville is the only affordable assisted living community in Kendall County, Illinois.  The community is certified to operate through the Illinois Supportive Living program, which enables Heritage Woods to serve seniors of all incomes, including those of Medicaid, who need some help to maintain their independence.
Heritage Woods is managed by BMA Management, Ltd., the largest provider of assisted living in Illinois.  Based in Bradley, Illinois, BMA manages 36 senior living communities, housing more than 3,300 homes and apartments.
Among the affordable assisted living communities managed by BMA are Heritage Woods of Bolingbrook, Heritage Woods of Ottawa and Heritage Woods of Plainfield.
For more information on BMA Management, Ltd. and the managed senior communities, please visit http://www.bma-mgmt.com