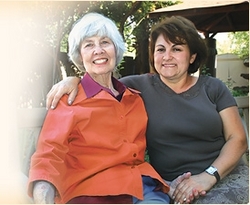 My dad and I loved the experience at NVCH. He told me, many a time, how good it was living there.
Phoenix, Ariz. (PRWEB) July 23, 2009
Assisted living in Phoenix remains popular despite the recent economic recession; in fact recently published statistics show that assisted living is the fastest growing option for long term elderly care in the country. And it seems that assisted living communities will continue to be in-demand for years to come, especially in Arizona, a long favored retirement state.
The average age of residents in assisted living communities is nearly 87 and, according to AARP, the population aged 85+ will grow by 135% in Arizona over the next 20 years, compared to 74% nationally. A report recently published by the Assisted Living Federation of America suggests that assisted living occupancy rates are still running near to 94%; very similar to 2006 levels when the general economy was much healthier. Assisted living homes that offer specialized Dementia and Alzheimer's care report even higher occupancy rates. Reasonably priced assisted living homes with personalized services like direct, supervisory and personal care have made Arizona a popular retirement state.
North Valley Care Home (NVCH) was among the first assisted living homes in Phoenix to offer personalized care. Owned and operated by Violet Farcas, NVCH is home to 10 senior residents who receive assistance with daily living activities. Violet, who has recently opened her second assisted living home in Phoenix, believes that strict safety regulations, high standards of quality, and a focus on her residents have kept her successful all these years.
"The safety and well being of our residents is our prime concern. We conduct formal assessments prior to move in and we draft written care plans for each resident. We monitor our residents' health through proper nutrition, and we serve fresh home cooked meals daily. We have smoke detectors and sprinklers in residents' rooms and common areas, and we conduct background checks on every employee"
Robin Star, whose father lived at North Valley Care Home in Phoenix, enjoyed the flexibility that assisted living offered both of them; "My dad and I loved the experience at NVCH. He told me, many a time, how good it was living there." With over 1,500 adult care homes and the 'baby boomer' generation on their way to retirement, assisted living homes like Violet's will continue to thrive in the state of Arizona.
###