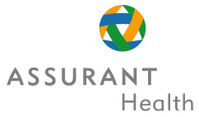 It's vital for individuals to maintain a level of heath coverage and we're offering them flexibility to do just that
Milwaukee, WI (Vocus) March 24, 2009
Milwaukee-based Assurant Health, a leading national provider of Individual Medical, Small Group and Specialty health insurance products, is allowing policyholders to change their health coverage if they face economic hardship.
"In these challenging economic times, it is more important than ever for individuals to maintain health care coverage," said Scott Krienke, senior vice president, Product Lines, Assurant Health. "We are working with our customers and giving them options to continue health care coverage, including changing to a lower cost plan in our portfolio of affordable plans, if they experience economic difficulties."
Individuals, for example, can opt-out of a low deductible plan and choose a higher deductible plan that has a lower monthly premium. Customers can, within six months, reinstate the low deductible plan without additional underwriting when their economic situation improves.
More and more people are losing health insurance as job losses mount and employers cut back on coverage. Many others are foregoing or cutting back on insurance in order to meet rising household expenses, especially those with adjustable rate mortgages. All are at risk of more serious economic troubles if they were to have a health crisis.
"It's vital for individuals to maintain a level of heath coverage and we're offering them flexibility to do just that," said Krienke.
According to the U.S. Department of Labor, the number of U.S. workers drawing state unemployment benefits scaled another record high in March, underscoring the difficulties of getting new jobs in the recession-hit economy. Since December 2007, over 4 million jobs have been lost, with the unemployment rate at 8.1 percent, the highest level in 25 years.
Policyholders can learn more about their options by contacting their independent insurance agent or calling Assurant Health at 1-800-596-0045.
About Assurant Health
Assurant Health has been in business since 1892 and is the brand name for products underwritten and issued by Time Insurance Company, John Alden Life Insurance Company and Union Security Insurance Company. Together, these three underwriting companies provide health insurance coverage for more than one million people nationwide. Primary products include individual medical, small group, short-term and student health insurance products, consumer-choice products such as Health Savings Accounts and Health Reimbursement Arrangements, as well as non-insurance products. With almost 3,000 employees, Assurant Health is headquartered in Milwaukee, Wisconsin, and has operations offices in Minnesota, Idaho and Florida, as well as sales offices across the country. The Assurant Health Web site is http://www.assuranthealth.com
Assurant Health is part of Assurant, a premier provider of specialized insurance products and related services in North America and selected international markets. Its four key businesses -- Assurant Solutions; Assurant Specialty Property; Assurant Health; and Assurant Employee Benefits—have partnered with clients who are leaders in their industries and have built leadership positions in a number of specialty insurance market segments worldwide.
Assurant, a Fortune 500 company and a member of the S&P 500, is traded on the New York Stock Exchange under the symbol AIZ. Assurant has over $24 billion in assets and $8 billion in annual revenue. http://www.assurant.com
###