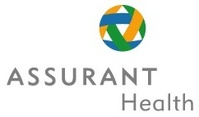 We feel it's important to offer access to health coverage to more applicants, including those with RA
MILWAUKEE (PRWEB) October 20, 2008
Rheumatoid arthritis is an inflammatory disease that affects the joints and causes pain, swelling and progressive deterioration of joint structures that can result in disability. Most insurance companies that sell Individual Medical insurance automatically decline coverage to patients with RA.
Applicants who qualify will be offered a Condition Specific Deductible (CSD) plan with Assurant Health. The CSD will give them access to contracted provider discounts for any RA related claims. In addition, once they meet their CSD and plan deductibles, they receive benefits for all eligible claims, including those related to RA.
The Assurant Health plan provides cost discounts for certain biologic response modifiers or immunomodulators such as Humira and Remicade for RA patients who meet selection criteria. These types of drugs are increasingly being used to treat RA because of their effectiveness in delaying or preventing deformities and disabilities. These significant discounts can save some people more than $3,500 each month.
"We feel it's important to offer access to health coverage to more applicants, including those with RA," said Dr. Susan Malone, Assurant Health Vice President, Medical Management. "By including discounts for the newer disease modifying medications in our plan, we can help these patients preserve their joint structures and functions, which has positive implications for their long-term overall health."
Assurant Health makes it easy for plan members to obtain these medications through its Injectable Drug program. The nurses in the program work directly with physicians and contracted pharmacies, which can deliver the medications to patients' homes or their physicians' offices.
Patients are already taking advantage of this coverage to obtain drugs that have been shown to improve the outlook for a longer, better quality of life.
For more information about the Assurant Health plan for rheumatoid arthritis or other insurance products and services, please visit http://www.assuranthealth.com.
About Assurant Health
Assurant Health has been in business since 1892 and is the brand name for products underwritten and issued by Time Insurance Company, John Alden Life Insurance Company and Union Security Insurance Company. Together, these three underwriting companies provide health insurance coverage for more than one million people nationwide. Primary products include individual medical, small group, short-term and student health insurance products, consumer-choice products such as Health Savings Accounts and Health Reimbursement Arrangements, as well as non-insurance products. With almost 3,000 employees, Assurant Health is headquartered in Milwaukee, Wis., and has operations offices in Minnesota, Idaho and Florida, as well as sales offices across the country. Assurant Health is part of Assurant, a premier provider of specialized insurance products and related services in North America and selected international markets. Its four key businesses -- Assurant Solutions; Assurant Specialty Property; Assurant Health; and Assurant Employee Benefits—have partnered with clients who are leaders in their industries and have built leadership positions in a number of specialty insurance market segments worldwide.
Assurant, a Fortune 500 company and a member of the S&P 500, is traded on the New York Stock Exchange under the symbol AIZ. Assurant has over $26 billion in assets and $8 billion in annual revenue.