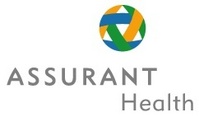 We believe everyone benefits when consumers have more choices
MILWAUKEE (PRWEB) October 20, 2008
In addition to plans that offer comprehensive and catastrophic coverage, consumers can enroll in plans with HSAs, a consumer-managed, tax-favored alternative to traditional health insurance. HSAs can often save families with annual medical expenses of about $1,500 as much as $6,000 a year.
"We believe everyone benefits when consumers have more choices," said Scott Krienke, Senior Vice President, Product Lines, at Assurant Health. "In a state where residents have had relatively limited options for individual medical insurance, our various health plans give them more ways to get affordable coverage with the protection they need."
Assurant Health has nearly one million customers nationwide. It also offers Washington residents short-term health plans and other products.
Those interested in Assurant Health's individual medical plans or its other products and services should contact their independent agent, call 800-358-9931 or visit http://www.assuranthealth.com.
About Assurant Health
Assurant Health has been in business since 1892 and is the brand name for products underwritten and issued by Time Insurance Company, John Alden Life Insurance Company and Union Security Insurance Company. Together, these three underwriting companies provide health insurance coverage for more than one million people nationwide. Primary products include individual medical, small group, short-term and student health insurance products, consumer-choice products such as Health Savings Accounts and Health Reimbursement Arrangements, as well as non-insurance products. With almost 3,000 employees, Assurant Health is headquartered in Milwaukee, Wis., and has operations offices in Minnesota, Idaho and Florida, as well as sales offices across the country.
Assurant Health is part of Assurant, a premier provider of specialized insurance products and related services in North America and selected international markets. Its four key businesses -- Assurant Solutions; Assurant Specialty Property; Assurant Health; and Assurant Employee Benefits—have partnered with clients who are leaders in their industries and have built leadership positions in a number of specialty insurance market segments worldwide.
Assurant, a Fortune 500 company and a member of the S&P 500, is traded on the New York Stock Exchange under the symbol AIZ. Assurant has over $26 billion in assets and $8 billion in annual revenue.