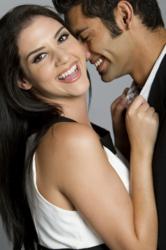 (PRWEB) July 27, 2012
Cupid's Arrow, Inc. has announced the debut of a new dating website created especially for Assyrian singles. The new Assyrian dating site, found online at AssyrianCupid.com, will be a resource for single Assyrians all over the world. As the creators of the new website explain, "The Assyrian culture is rich and vibrant, representing an extraordinarily special way of life, and since Assyrians may live in virtually any part of the world today, we want to make it truly easy for them to reach out to others who share this special history and culture. Finding a partner who shares your morals, values, language and culture is so vital when seeking a quality relationship, so we are connecting Assyrians with potential partners with whom they can really identify and fall in love!"
The Assyrian culture is unique in that it has survived thousands of years even in the absence of a country. Assyrians are a distinct ethnic group whose origins come from ancient Mesopotamia. Today, many Assyrians are scattered around the globe with heavy concentrations in Iraq, Syria, the United States, and throughout much of Europe. Assyrians often come from families where tradition is important and have been raised celebrating Assyrian culture and customs; however, meeting other Assyrians who share these values can be challenging. Whether people are seeking friendship, romance, marriage or the ability to chat with Assyrians all over the world, AssyrianCupid will meet their needs, directing them to potential matches. As the website owners say, "Preserving the Assyrian culture and way of life is so vital to those who cherish it. To preserve this culture and language for future generations, marriage to other Assyrians with whom we truly identify is essential. That is why Assyrian Cupid exists — to make these unions possible!"
The Assyrian Cupid website is as always free to register and currently includes a trial period where users can enjoy the benefits of paid members by being able to browse profiles, send messages, use chat rooms, video chat and much more. For those who are new to online dating, Assyrian Cupid also provides a plethora of informative articles on anything from dating safety to creating the perfect profile.
Potential website members will need to supply basic information, including gender and location, and then select a user name to begin the simple registration process. To make registration and searching for matches as user-friendly as possible, Assyrian Cupid also allows users to sign in through its Facebook app.
The website is now live at AssyrianCupid.com, and it is accepting registrations from single Assyrians who want to meet Assyrians online that share their culture for friendship, dating, relationships and marriage.
Contact:
Cupid's Arrow, Inc.
Media Relations
PO BOX 1366
Skokie, IL 60076
To find out more, please visit http://www.CupidsArrow.net/Contact_Us/