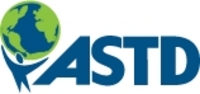 The winning organizations advance the knowledge and strategic importance of the training and development profession.
Chicago, IL (Vocus) May 18, 2010
During its 2010 International Conference & Exposition held here, the American Society for Training & Development (ASTD) presented the Excellence in Practice Awards and Citations to 38 organizations from eight countries: England, Hong Kong, India, Philippines, Taiwan, The Netherlands, Turkey, and the United States.
The Excellence in Practice Awards program recognizes organizations for results achieved through learning and performance practices and solutions. From 131 submissions, 21 awards and 38 citations were given in nine categories: career development, diversity and inclusion, learning technologies, managing change, organizational learning, performance improvement, training management, technical training, and workplace learning and development.
"The winning organizations advance the knowledge and strategic importance of the training and development profession," notes Tony Bingham, ASTD President and CEO. "The accomplishments demonstrate how the alignment of learning to organizational goals and strategies increases the performance and success of organizations worldwide."
The Excellence in Practice Awards are presented to those organizations with proven practices that have delivered measurable results in achieving organizational goals. The organizations and their partners selected to receive Excellence in Practice Awards are:
Accenture, Chicago, Illinois
Ball Corporation - Metal Beverage Packing Division, Williamsburg, Virginia
and
Training Modernization Group Inc., Poquoson, Virginia
CA, Inc., Islandia, New York
and
Bay Group International, Larkspur, California
Farmers Insurance Group, Agoura Hills, California
and
Inner Harbor Partners for Improved Performance, Baltimore, Maryland
Farmers Insurance Group / University of Farmers ServicePoint, Agoura Hills, California
and
The Next Level Sales Consulting, El Segundo, California
Ferguson Enterprises, Newport News, Virginia
and
TrainOne, Charlotte, North Carolina
Hewlett-Packard Company, Palo Alto, California (2 awards)
The Hong Kong Police Force, Hong Kong SAR, China
IBM Corporation, Armonk, New York
iGATE Global Solutions, Bangalore, India
Infosys Technologies, Bangalore, India
Intel Technology India, Bangalore, India
Lai Lai Convenience Stores Company, Taipei, Taiwan
and
Institute for Information Industry, Taipei Taiwan
and
aEnrich Technology Corporation, Taipei Taiwan
Reliance Industries Limited - Hazira Manufacturing Division, Surat, India
Residential Finance Corp., Columbus, Ohio
and
Vermillion Consulting, Santa Rosa Beach, Florida
RWD Technologies, Baltimore, Maryland
U.S. Coast Guard Training Center, Petaluma, California,
United Laboratories, Mandaluyong City, Metro Manila, Philippines
University Hospital Maastricht, Maastricht, The Netherlands
and
Tulser Business Improvers, Maastricht, The Netherlands
ASTD Media Contacts:
Kristen Fyfe
703.683.8192
Jennifer Homer
703.683.8123
###