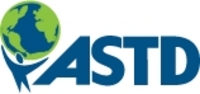 Chicago, IL (Vocus) May 19, 2010
The American Society for Training & Development (ASTD) presented Bob Eichinger and Mike Lombardo with its Lifetime Achievement in Workplace Learning and Performance Award on May 17 at the ASTD 2010 International Conference & Exposition held here. This ASTD award recognizes individuals for a body of work that has had significant impact on the field of workplace learning and performance.
Eichinger and Lombardo are recognized for creating some of the seminal works in the workplace learning and performance profession, including FYI: For Your Improvement and Eight-Eight Assignments for Development in Place. Their collaboration with Morgan McCall at the Center for Creative Leadership (CCL) led to one of the foundational concepts of human resource development: the 70/20/10 learning model, which postulates that 70 percent of learning and development takes place from real-life and on-the-job experiences, tasks and problem solving; 20 percent comes from other people through informal or formal feedback, mentoring, or coaching; and 10 percent comes from formal training.
A fortuitous course taught in 1991 at CCL put them on the map. CCL gave the two men permission to release a competency tool they developed and they formed Lominger, Inc. the same day. The tool, called the Career Architect, has since generated more than $100 million in sales.
Eichinger and Lombardo continued their partnership and devoted themselves to producing research-based and experience-tested tools and materials that would be useful to the workplace learning profession. "We were always very interested in how people solve real-world problems, and how effective people differ from average performers," says Lombardo. Eichinger notes the pair has noticed a "significant gap between research and practice" over the course of their partnership.
In 2004, the pair co-authored a book with Dave Ulrich titled 100 Things You Need to Know: Best Practices for Managers and HR. The book covers practices in recruitment, assessment, selection, development, and feedback, includes short summaries of each, and then poses a multiple-choice question that the authors answer with research findings as a backup.
Eichinger and Lombardo's firm, Lominger, was acquired by Korn/Ferry International in 2006.
About ASTD
ASTD (American Society for Training & Development) is the world's largest professional association dedicated to the training and development field. In more than 100 countries, ASTD's members work in organizations of all sizes, in the private and public sectors, as independent consultants, and as suppliers. Members connect locally in 130 U.S. chapters and with 30 international partners. ASTD started in 1943 and in recent years has widened the profession's focus to align learning and performance to organizational results, and is a sought-after voice on critical public policy issues. For more information, visit http://www.astd.org.
ASTD Media Contacts:
Kristen Fyfe
703.683.8192
Jennifer Homer
703.683.8123
###