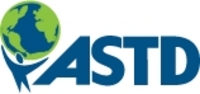 Chicago, IL (Vocus) May 19, 2010
The American Society for Training & Development (ASTD) presented Beverly Kaye with its Distinguished Contribution to Workplace Learning and Performance Award on May 17 at ASTD's 2010 International Conference & Exposition held here. This award is presented in recognition of an exceptional contribution of sustained impact to the field of workplace learning and performance.
Kaye describes herself as a "lover of learning." In her early career as a college dean Kaye watched students take a passive approach to their careers. Her observations shaped the work she has done for the last 30 years as an expert in career planning, employee retention, and engagement.
Her first book, Up is Not the Only Way, foretold the effects that leaner, flatter organizations would have on workers who would need to take charge of their own careers. The book was instrumental in establishing career development as a professional practice area.
Love 'Em or Lose 'Em, published in 1999, was Kaye's rallying cry to employers and managers about the importance of employee retention. The book is now in its fourth edition and has been translated into 25 languages. The companion book written for employees, Love it, Don't Leave It: 26 Ways to Get What You Want at Work is a bestseller and continues the overarching theme of Kaye's work: people must take charge of their own careers.
Kaye's work extends well beyond her bestselling books. She has created learning solutions for managers and employees to work together to help employees achieve their developmental goals. She has developed innovative approaches to mentoring. The founder of Career Systems International, she is finalizing a new and comprehensive learning solution—CareerPower3.0™—that appeals to all generations and offers multiple methods of delivery in the area of career development.
About ASTD
ASTD (American Society for Training & Development) is the world's largest professional association dedicated to the training and development field. In more than 100 countries, ASTD's members work in organizations of all sizes, in the private and public sectors, as independent consultants, and as suppliers. Members connect locally in 130 U.S. chapters and with 30 international partners. ASTD started in 1943 and in recent years has widened the profession's focus to align learning and performance to organizational results, and is a sought-after voice on critical public policy issues. For more information, visit http://www.astd.org.
ASTD Media Contacts:
Kristen Fyfe
703.683.8192
Jennifer Homer
703.683.8123
###