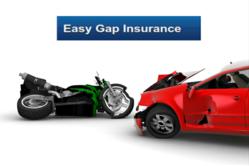 The new Aston Martin is certainly causing a stir with customers
(PRWEB UK) 12 July 2012
The new Aston Martin Vantage Roadster will be launched in the final quarter of 2012*. This new model has been eagerly awaited, and even the expected £150,000 price tag will not deter customers in dealer showrooms.
In anticipation of the launch, established Gap Insurance specialists from EasyGap have explained how their new products are designed to protect buyers of more exotic vehicles as the Vantage.
"The expected launch of the Vantage Roadster is certainly causing a stir amongst our customers. As one of the few gap insurance proividers in the UK who will cover Aston Martin for Gap Insurance, we have had some enquiries already about products we can provide.
However, buyers of vehicles of such a price tag can often be a worry over how to protect themselves in the event that the motor is stolen or in an accident, and written off by an insurer. The market value payout may leave them many tens of thousands of pounds short of the original invoice price.
However, we have developed a Combined Return to Invoice product for vehicles such as the new Vantage Roadster, which will provide shortfall cover of up to £50,000 for any vehicle up to £240,000 in value. This cover can be provided for up to 4 years.
We anticipate car dealers to be very busy judging on the enquiries we have had so far."
The new Vantage Roadster features the same V12 engine as the Coupe, with a reported top speed of 190 mph and a 0-60 mph time of just 4.5 seconds.
However, as always it is the stunning good looks of the vehicle that will ultimately attract customers to this new edition to the Aston Martin family.
Note to editors : Information from AutoCar