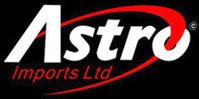 Our new hardware products are fifty of the most popular, and useful products used in DIY today.
Leicester (PRWEB UK) 26 June 2013
Astro Imports has announced a brand new range of hardware supply lines. This improved range of products includes a great selection of helpful tools, ideal for the summer DIY projects currently taking priority over people's weekends.
As a UK based wholesaler Astro Imports is helping to provide the necessary tools for all DIY jobs this summer to the British public. Retailers can buy stock from the new hardware lines through the Astro Imports trade website, giving them everything their customers need for odd jobs around the home, as well as serious DIY projects needing to be finished in the next few months.
Among the new products being offered in the new hardware lines are drill bits, screwdrivers, and alan keys, all of which are items used regularly in every home. A marketing representative for Astro Imports, Harry Branton, was available for comment on the new lines, "our new hardware products are fifty of the most popular, and useful products used in DIY today. By offering these hardware lines to our retailers now we hope to provide to all of those people getting around to their DIY jobs while the sun is shining and the weather is warm."
Summer is commonly the time when people finally get around to completing the DIY jobs they've been meaning to finish all year, as motivation rises with the increase in temperature and longer days. It's also the time of year however, when people find they are missing essential tools for these jobs, meaning they look to their retailers to replenish their supplies. The new range of hardware lines from Astro Imports is sure to help many people this year and for many years to come, as they tick off more and more DIY jobs around the home.
Astro Imports is a wholesaler based in Leicestershire. They provide a wide range of goods to their retailers, always changing what they have to offer to bring new and exciting products to consumers around the country. Retailers interested in the new hardware lines should visit the website or contact Astro Imports if they have any in-depth enquiries.