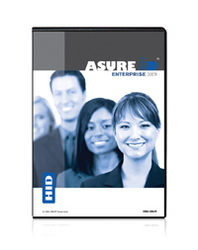 Chanhassen, MN (PRWEB) April 5, 2009
ID Wholesaler, the largest online retailer of the equipment and supplies needed for printing and wearing photo identification cards, announced recently that HID Global's new Asure ID 2009 is now available for purchase.
Asure ID 2009 is a complete line of card personalization software that is simple to learn and is loaded with useful features that simplify the creation, issuance and management of photo identification cards.
Asure ID 2009 features a completely redesigned, intuitive user interface that looks and functions like the familiar Microsoft® Ribbon. Tools and commands are now grouped together logically and arranged in tabs for specific functionality. This arrangement puts each tool no more than two clicks away and makes the creation of new card templates and data entry easier than ever before.
Additional new features that make Asure ID 2009 revolutionarily easy to use include the Live Link™ wizard, which demystifies how data connections to external databases are made. The new Data Entry Centers allows users to control how data is sequenced and entered, and the development and deployment of smart cards is simplified with the iDIRECTOR™ feature.
Asure ID 2009 is available in four editions, with increasing functionality, to fit any organization's photo ID card software needs.
For additional information and to download a free trial version of the new Asure ID 2009, go to IDWholesaler.com.
About ID Wholesaler:
ID Wholesaler is the largest online retailer of photo identification products, serving its clients with guaranteed lowest prices, expert advice, and free support on everything they sell. ID Wholesaler stocks a broad selection of ID card printers and systems, software, supplies, and accessories from the leading manufacturers. For more information visit IDWholesaler.com.
###