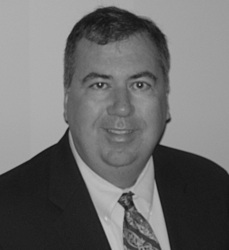 "With enhanced product and service offerings, a strategic channel program and dedicated support staff, Asure Software is well positioned to achieve our goals of rapid market and customer expansion, as well as operational excellence." Pat Goepel, CEO
Austin, TX (PRWEB) March 1, 2010
Asure Software (NASDAQ: ASUR), a leading provider of workforce management software, today announced the successful transition of Pat Goepel to Chief Executive Officer (CEO) from interim CEO. In addition, Goepel will continue to serve as a Board Member for the Company. An accomplished technology and financial industry executive, Goepel is responsible for the strategy and execution of Asure Software's business and its product divisions, iEmployee and NetSimplicity.
"Pat has the business, technical and leadership experience necessary to drive and execute a successful growth strategy to increase market value for Asure," said David Sandberg, Chairman of the Board for Asure Software. "This is an exciting time for the company and I'm confident with Pat's guidance that Asure will achieve their business goals."
With more than 20 years of experience in the Human Resource Outsourcing industry, Goepel has held several executive-level positions throughout his career. Previous to joining Asure Software, Goepel was President and CEO of Fidelity Investment's HR Services Division; President and CEO of Advantec; and Executive Vice President at Ceridian responsible for sales, marketing, operations and business development in the United States. Goepel is a frequent industry speaker and serves on the boards of Allover Media, SafeGuard World International and is also the CEO of APPD Investments.
"I'm happy to continue leading Asure Software at such a dynamic point in the company's history," said Goepel. "The demand for room scheduling solutions and Time and Attendance software is only going to grow as companies seek out ways to reduce operating expenses and increase efficiency. With enhanced product and service offerings, a strategic channel program and dedicated support staff, Asure Software is well positioned to capitalize on this market opportunity. Our goals to achieve rapid market and customer expansion, as well as operational excellence are well within reach."
For more information about iEmployee, please visit http://www.iemployee.com. You can also connect with iEmployee through the company Blog, LinkedIn or Twitter.
For more information about NetSimplicity, please visit http://www.netsimplicity.com. You can also connect with the company through their Blog, LinkedIn or Twitter.
About Asure Software
Headquartered in Austin, Texas, Asure Software (f/k/a Forgent Networks, Inc.), empowers small to mid-size organizations and divisions of large enterprises to operate more efficiently, increase worker productivity and reduce costs through a comprehensive suite of on-demand workforce management software and services. Asure's market-leading suite includes products that optimize workforce time and attendance tracking, benefits enrollment and tracking, pay stubs and W2 documentation, expense management, and meeting and event management. With additional offices in Warwick, Rhode Island, Vancouver, British Columbia, and Mumbai, India, Asure serves 3,500 customers around the world. For more information, please visit http://www.asuresoftware.com.
"Safe Harbor" Statement under the Private Securities Litigation Reform Act of 1995:
Statements in this press release regarding Asure's business which are not historical facts are "forward-looking statements" that involve risks and uncertainties. Such risks and uncertainties could cause actual results to differ from those contained in the forward-looking statements.
###