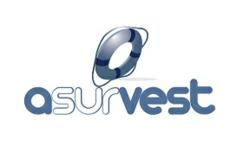 Having start-up veteran Clarence Wooten join our Advisory Board marks a significant milestone in our growth, said Luke Cooper.
Baltimore, Maryland (PRWEB) February 04, 2013
Two Babson College MBA's have launched Asurvest- the first provider of investment insurance programs for private and professional investors. The service will be based on risk models designed to price certain types of default risks.
According to Sudhir Shandilya, one of the founders, "The idea came as a result of an internal discussion with a former classmate about the burgeoning crowd funding space which seeks to pair private investors with start-up companies in search of equity capital." Eventually, what was a 5-minute phone called morphed into a three-week research project studying the default rates of various start-up companies since the advent of Venture Capital in 1958, according to Shandilya. "We were not necessarily looking for the next big idea but wanted to identify a way to make investors more secure in the investment choices they make," said Shandilya. After building various statistical and risk management models the team believes they can accurately quantify certain kinds of business risks. If successful, they will begin providing default risk insurance at premiums that range from 2-20% of the initial investment.
"And having start-up veteran Clarence Wooten join our Advisory Board marks a significant milestone in our growth," said Luke Cooper, Asurvest CEO, and went on to say, "The additional funding and experience lets us accelerate our development, including building out our other product offerings and expanding our distribution channels."
"I've been talking to Luke since he was at Babson and I think he's a focused entrepreneur," said Clarence Wooten, who is founder & Chairman of Groupsite.com and founder and CEO of Progressly Inc, an early-stage Silicon Valley-based startup due to launch mid 2013.
"Luke and Sudhir offer a service that will prove to be a real value to investors navigating the burgeoning space of crowd funding. With over 5 clients signed up in a very short timeframe, I'm confident that there is a substantial opportunity for growth," said Wooten.
The team seems to have a good mix of talent and experience. Attorney Luke Cooper spent 1 year as In-House counsel at the largest insurance company in the U.S. and 5 years running his own investment firm. Shandilya, a long time technologist has spent the last few years in project management building quantitative models for technology companies. The company is in its infancy, and no decision about whether it would actually underwrite or broker the insurance policies has been made.
###
Contact at:
http://www.asurvest.com
info(at)asurvest(dot)com
Luke Cooper, Lawyer
410 627 9806