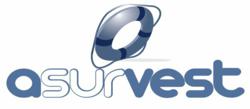 Professionals like Lloyd and Kathryn are vital to the continued execution of our business model.
Baltimore, Md (PRWEB) April 15, 2013
Asurvest, Inc. announces two Key Relationships Critical To The Further Development Of Its Web-based Investment Assurance Programs. Currently in Beta, the Company's risk management and loss recovery products will provide Crowdfund users with some recourse for small investments made through equity and rewards based sites.
The first appointment, Lloyd Foster, became Chief Risk Officer for the Company on March 11. Foster will oversee continued design and implementation of their proprietary loss models and best practices as the Company continues its fast-paced growth trajectory to become the exclusive servicer to the Crowdfunding sector. He has more than 35 years of stochastic modeling and credit loss mitigation experience. Promoted to head $8B dollar financial services giant SCOR SE, Lloyd previously served as Chief Risk Officer for nearly 3 years until their merger with Transamerica Corp. in late 2011. Jamaican born Foster, came to the U.S. as an actuarial assistant in the mid-1980's and with only a high school diploma, completed his FSA and ASA designations within 5 years. After serving in multiple senior level risk management roles, Foster earned his Masters in Computational Finance from Carnegie Mellon with no college education.
Foster will join ranks with seasoned industry veteran Kathryn Marsh, a former executive with mobile device insurance company eSecuritel. As a member of the management team there, Marsh helped eSecuritel develop and execute its insurance regulatory licensing strategy culminating with its buyout by multi-billion dollar mobile services company, Brightstar, Corp.
Marsh, a Wharton MBA, is known for her affable demeanor and deep regulatory knowledge of the insurance regulatory landscape. As the new Director of Reguatory Affairs, she will assist Asurvest in an advisory capacity in its efforts to identify optimum regulatory strategies to deliver its loss recovery products to a Crowdfunding sector experiencing explosive growth.
As the Company's CEO, Luke Cooper today explained, "Professionals like Lloyd and Kathryn are vital to the continued execution of our business model. We are not a startup in the traditional sense rather a business that is translating deeply complex risk management products into tools to protect the everyday consumer." Cooper, a JD/MBA in his mid-30's, further explained "unlike many venture backed startups, this is not the kind of business that lends itself to mere intellect and youthful exuberance. Our team is world class and has more than 100 years of combined legal, business, technology, and actuarial experience. These new additions to our team and advisory board further align our analytical and regulatory regime with our unique customer centric approach. So, whether our customers are seeking loss protection for a small $300 rewards based online donation or a $10,000 stake in a hot software startup, we are working hard to become a well capitalized source of loss protection."
###
About Asurvest: Launched in 2013, Asurvest, Inc. is a web-based service that gives Crowdfunding investors short-term protection from the exposures that matter. It is a significant new contender in the global arena of Financial Services and Risk Management. Asurvest combines deep management experience, innovative solutions, and a best-in-class technology platform that seamlessly integrates with Crowdfunding platforms. With Letters of Intent with some of the largest Crowdfunding platforms, it is poised to provide users with a hedge against business and project failure.
Contact at:
http://www.asurvest.com
info(at)asurvest(dot)com
Luke Cooper, Lawyer
410 627 9806