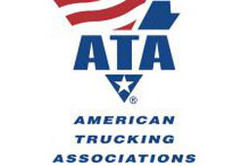 DATAMARK's FBS keeps trucks on the road and running at full capacity
El Paso, TX (PRWEB) September 27, 2010
DATAMARK, Inc., a leading provider of business process outsourcing services (BPO), announced today they will be exhibiting at the American Trucking Associations Management Conference & Exhibition (MC&E), taking place October 16-19, in Phoenix, Arizona.
DATAMARK will showcase Freight Billing Services (FBS), which streamline the billing process and expedite access to critical information that operations personnel need to manage load planning and shipping lane utilization.
DATAMARK's best practices and quality control techniques simplify workflow to improve entry accuracy and cycle times while minimizing rework. This results in sustainable accuracy rates that exceed 99.5% while reducing bill audit ratios and decreasing revenue adjustments.
"DATAMARK's FBS assists Freight & Transportation companies' competitiveness and profitability by enabling them to run leaner, more efficient operations," said Bill Randag, president of DATAMARK, Inc. "These services keep the trucks on the road and running at full capacity."
DATAMARK's billing services include freight bill/waybill data capture, invoice processing, driver log capture, skeleton bill entry for load planning and cross-docking, manifest creation, image storage and retrieval, and dispute resolution.
To find out how outsourcing billing processes can improve operating efficiency for the trucking industry, visit DATAMARK at Booth 863 at the MC&E.
About DATAMARK, Inc:
DATAMARK, Inc. is a business process outsourcing (BPO) firm that specializes in end-to-end, back-office solutions in document processing and management, customer care, and Finance & Accounting. Based in the United States, DATAMARK employs a global workforce of over 2,000 employees to support Fortune 1000 companies in the Freight & Transportation, Banking & Financial, Government, Healthcare, Insurance, Manufacturing, and Marketing & Fulfillment sectors.
For more information on how DATAMARK's business processing solutions can reduce operating costs while improving efficiency, flexibility, and customer satisfaction, visit http://www.DATAMARK.net or call 1-800-477-1944.
About MC&E:
The MC&E is the North American trucking industry's premier event. Each year, over 2,000 of trucking's top CEOs, senior managers, and other decision makers attend the conference to view the latest in technology, find solutions to business issues, and sharpen their competitive edge. More than 150 exhibitors will be displaying everything from trucks and engines to software and support services. More information can be found at http://www.truckline.com/mce.
About American Trucking Associations:
The American Trucking Associations is the largest national trade association for the trucking industry. Through a federation of other trucking groups, industry-related conferences, and its 50 affiliated state trucking associations, ATA represents more than 37,000 members covering every type of motor carrier in the United States. Since 1933, the American Trucking Associations has been serving the interests of the trucking industry by influencing in a positive manner Federal and State governmental actions; advancing the trucking industry's image, efficiency, competitiveness, and profitability; providing educational programs and industry research; promoting safety and security on our nation's highways and among our drivers; and striving for a healthy business environment. More information can be found at http://www.truckline.com.
American Trucking Associations
Management Conference & Exhibition
October 16-19, 2010
Phoenix Convention Center
111 N 3rd Street, Phoenix, AZ 85004 USA
###