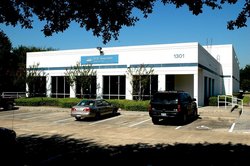 Houston, TX (Vocus) December 15, 2009
ATA Associates, a leader in forensic engineering, announces its most notable cases of 2009. Tractor-trailer accidents, design defects and product failures lead the list of subjects addressed by ATA's engineers.
Ten Noteworthy Cases of 2009
1. Case: Pipkins and Labarda v. Millard v. Academy, Ltd. (No. 2007-56604, District Court of Harris County, Texas, 125th Judicial District) ATA performed extensive instrumented testing on inflated towable tube to defend against allegations of design defects.
2. Case: Poole v. Pep Boys (No. 06-03657-E, District Court of Dallas County, Texas, 101st Judicial District). Bobby Unser served as a handling expert and test driver in a case concerning directional tires. ATA's testing was ultimately published in an industry journal.
3. Case: Charles Lemmond v. Texan Eagle Transportation Inc., A Texas Corporation; Carlos Aguilar; and Gallery Furniture (No. 2006-23345, District Court of Harris County, Texas, 215th Judicial District). Extensive line-of-sight testing, analysis and 3D recreations by ATA showed defendant adhered to proper tractor-trailer backing techniques.
4. Case: Tijerina v. Harbor Freight Tools Texas LP, et al (No. 7:09-CV-00062, U.S. District Court, Southern District of Texas, McAllen) ATA's mechanical analysis of trailer-jack revealed design defect in failure of threads.
5. Case: Andrew Steiner v. Cycle Gear, Inc. v. KBC America, Inc. (Settled prior to suit) Accident reconstruction, exemplar testing, crashworthiness analysis and animations by ATA supported injured party's claims regarding helmet crashworthiness.
6. Case: Ralph Wesley Bussell & Pamela Bussell v. Kody Allen Grisham, Kyle Grisham, Kelton Grisham and Federal Express Corporation (No. 23,067, 278th District Court of Walker County, TX) ATA performed accident reconstruction, line of sight analysis and developed animation in support of Fed-Ex driver's actions.
7. Case: Myra Garcia-Individually as Surviving Spouse of Martin Zamudo v. United Parcel Services, Inc. (No. SA07CA0830, Western District of Texas/San Antonio Division) Aggressive defense of UPS included quick response services, mechanical inspection and nighttime conspicuity analysis in nighttime visibility and road-worthiness case.
8. Case: The Estate of Gregory Alix, Sr. and Raynell Johnson Individually v. Robert Wells, Big Lots Stores, Inc., and ABC Insurance Company (No. 2004-8417, Civil District Court for the Parish of Orleans, State of Louisiana) ATA successfully used multiple forensic tools, including VORAD, in reconstructing an accident in a bridge design and line of sight case.
9. Case: Victor Tichacek, Mary Ann Tichacek, Rachelle Ann Demny and Vicki Gwen Elson v. Waukesha-Pearce Industries et al (No. 2007-21485, District Court of Harris County, Texas, 152nd Judicial District) Accident reconstruction and exemplar testing by ATA showed vehicle stability was not an issue in utility truck rollover.
10. Case: Eleanor Lewis and Attelia Lewis v. Turner Films, Inc. and Bonanza Creek Ranch, L.L.C. (No. D-0101-CV-2005-01626, District Court of Santa Fe County, New Mexico, 1st Judicial District) Two deaths attributed to carbon monoxide poisoning led to ATA's toxicology expert's discovery of heater's lethal accumulation of carbon monoxide.
Visit ATA Associates to learn more about the variety of engineering services offered. ATA Associates wishes you a safe and prosperous 2010.
About ATA Associates, Inc.
ATA Associates is a leading provider of accident reconstruction, product failure analysis and technical consulting services. ATA does it all with a level of expertise and integrity unparalleled in our field. In fact, ATA Associates has provided engineering and expert witness services to defense and plaintiff attorneys for over 30 years earning a level of credibility unsurpassed in the industry.
###