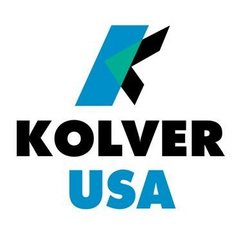 Westford, MA (Vocus) October 14, 2010
KolverUSA, a specialist in the design and manufacturing of torque control with emphasis on electric screwdrivers, was an exhibitor at the 2010 Assembly Technology Expo (ATExpo), which took place September 28-30, 2010 at the Donald E. Stephens Convention Center in Rosemont, Illinois.
The show was busy right up to the last hour of the third day. If you did not attend the show you missed a chance to see our economic recovery in action. It was a great sight to see. The ATExpo is dedicated to highlighting the advances and innovations in the assembly automation industry. More than 600 of the industry's major suppliers showcased their latest products, solutions, and technologies aimed at optimizing the entire assembly process.
The KolverUSA SmartArm was a huge hit at the Expo. The Smart-Arm system error-proofs your assembly ensuring that every screw is in the correct location at the right torque. The SmartArm has a strong mechanical construction with bearing guides on two main pivot posts and three rotary encoders (X/Y/Z) ensure positional control and accuracy.
The EDU1AE/TOP controller was also a head turner at the Expo. The EDU1AE/TOP controller stores eight torque recipes, each with independent torque RPM settings. This is the best multi torque control unit that Kolver has ever introduced.
For further information or if you would like a demonstration of any of the KolverUSA products, please contact your local KolverUSA Representative.
About KolverUSA:
KolverUSA is a Joint Venture between Blackstone Global, Inc of Westford, MA and Kolver S.r.l. of Thiene, Italy. Kolver USA has combined the Kolver product line with other products from around the world and added innovative solutions to provide the most complete, cost-effective, and well-regarded products in the industry. For more information, visit http://www.kolverusa.com, or contact the company at 1 Park Drive, Unit 9, Westford, MA 01886 USA; Tel. (978) 692-5166; visit the web site for other offices, dealers, and representatives in the Americas.
###