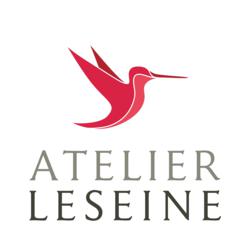 My jewelry creations reflect my perceptions of our multi-cultural world.
Mountain View, CA (PRWEB) May 01, 2012
Jewelry designer Nathalie Leseine established Atelier Leseine in 2011 in Mountain View, California with a unique vision: Create luxurious jewels with a multi-cultural sensibility fused into classic and forward thinking design.
Originally from Paris, Leseine's inspiration took flight at an early age as she admired exquisite objects through the windows of elite jewelry houses lining the streets of the Place Vendôme.
Following a move to California in her late teens, Leseine relocated briefly to French Polynesia in 2003; meeting pearl farmers and studying the cultured pearl industry. In 2004, she founded Tahitian Designs, selling distinctive carved black Tahitian pearls.
Leseine commissioned a Tahitian master-artisan who had been carving oysters for 30 years to carve traditional Polynesian motifs onto Tahitian pearls. "I wanted to take pearls that were not round and yet show how beautiful they could become with designs representing the soul of the culture; like strength, wisdom, peace, and protection." Since then, thousands of the dramatic pearls have turned up in original creations by jewelry designers around the world captivated by their allure.
Atelier Leseine emerged from a meeting Leseine had with Brooklyn jewelry designer Geoffrey Good, whose modern design-driven sensibility is coupled with masterful craftsmanship. A prolific jeweler, Good has traveled the globe and established his own workshop in 2001. He created jewelry for celebrated firms like Cartier, Fred Leighton, Taffin, and Verdura. His pieces are offered at leading auction houses like Christie's and Sotheby's.
European, Asian and African influences are ever present in Good's designs. His penchant for the exotic and dedication to superb artistry results in works that are at once evocative and modern. Good's exceptional quality jewelry was instrumental to the partnership at Atelier Leseine and in the creation of Perle Captive.
Atelier Leseine reveals Leseine's love for iconic designs from France, the United States, the South Pacific and Asia. She explores her vision to weave the cultures she loves and their classic designs with contemporary form and a focus on detail worthy of her French origin.
Atelier Leseine's logo, the hummingbird, also called 'a flying jewel', is seen as a messenger of love and eternal joy flying across the continents. These delicate creatures are master architects who construct a home with great care and design. The fearless miniature birds are known to chase away eagles. So they represent perfectly the essence of Atelier Leseine. Like hummingbirds, Atelier Leseine's jewels bring timeless joy and are masterfully crafted for a unique woman who is fearless in expressing her style.