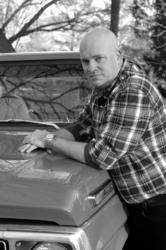 There is a certain charm and genuineness about him even when he is venomously bashing Christianity and saying people of faith deserve to be mocked and ridiculed.
Atlanta, GA (PRWEB) May 01, 2011
Atlanta, GA (PRWEB) May 1, 2011 -- Can atheists and evangelicals find common ground? That is the question Jason Berggren has answered in a recent article "Atheist Christopher Hitchens Will Die!" His answer is unequivocally yes. With a tongue-in-cheek title, Berggren hopes to attract attention to his cause. Putting aside arguments about the existence of God or Heaven and Hell, Berggren is trying to garner support and, ironically enough, prayers for the committed atheist, Christopher Hitchens. He opens the article with a rallying cry, "…as you read, please consider helping spread this around by copying and posting this in your social media status: PRAY for atheist CHRISTOPHER HITCHENS #PrayForHitchens. And here's why http://bit.ly/hIdSco".
This is no cruel joke or below-the-belt jab from some distant 'judgmental' Christian. Berggren unexpectedly admits an awkward affection for Hitchens saying, "There is a certain charm and genuineness about him even when he is venomously bashing Christianity and saying people of faith deserve to be mocked and ridiculed." The Christian writer even confesses to informally quoting Hitchens in his first book "10 Things I Hate About Christianity":
"I heard a gentleman on a radio talk show say that the Bible is 'obviously myth and must be considered a work of fiction.' I understand the difficulty in reconciling reason and faith. The Bible contains supernatural elements that are unbelievable and unexplainable by their very nature. And it should, if you ask me, since it's about God. If there were a God, wouldn't things get supernatural when he gets involved? That's something I had to accept when I decided to live with faith. I hate it, but I accept it."
It is clear, like Hitchens, Berggren appreciates candor. Unlike Hitchens, Berggren is a devoted Christian. In fact, due to Berggren's willingness to discuss the doubts and frustrations he experiences in his faith, Berggren has frequent interactions with atheists and agnostics. This is why the writer was asked to review the atheist book The Christian Delusion: Why Faith Fails at the request of one of the contributors. Perhaps no better expression exists of Berggren's philosophical posture than that of his own website's byline. It simply reads, "…caught somewhere between real life, simple faith, and raw emotion."
Berggren was inspired to begin this effort for Hitchens while watching his recent CNN interview with Anderson Cooper. Berggren has no false hope or hidden intention of 'converting' Hitchens. He simply seeks to express compassion and empathy for Hitchens as he struggles for health and relief. He states, "Yes, I am a Christian, but I do not wish death on Christopher Hitchens. I wish him all the best in his treatment and hopeful recovery." And this is not only a personal statement, but also an admonition and challenge to fellow Christians. Whether Hitchens finds himself in the company of a skeptic or the faithful, Berggren hopes the atheist will be surrounded by the moral support he needs in these difficult times.
Jason Berggren is available for interviews to discuss controversial Christian issues. To learn more about his views or watch his ABC News interviews visit jasonberggren.com. Berggren is a writer, avid blogger, and film critic for iRATEfilms.com.
Contact:
Jason Berggren
770-828-8198
Email
###