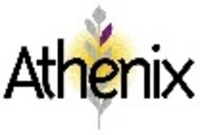 This research and subsequent product offerings are important steps to providing growers and companies with more pest management choices.
RESEARCH TRIANGLE PARK, N.C. (PRWEB) January 31, 2008
Under the agreement, Athenix will screen its extensive microbial strain collection for the identification and initial development of novel gene leads in the targeted areas of corn rootworm, European corn borer, broad lepidopteran, and soybean cyst nematode control. The resultant gene leads will be provided to Syngenta for further development.
Syngenta will have exclusive global ownership on any corn and soybean transformation events developed using Athenix lead genes, excluding Australia and New Zealand. Athenix may further license gene leads it generates in the discovery process.
"We are pleased to work with a global agribusiness leader such as Syngenta to help bring our technical capabilities to commercialization," said Mike Koziel, Chief Executive Officer for Athenix. "This research and subsequent product offerings are important steps to providing growers and companies with more pest management choices."
"Development of new traits for insect resistance is important not only to provide growers with enhanced options, but also to help manage the challenges of resistance management. Additionally, control of nematodes in soybean using a transgene represents a new and powerful option for growers and provides a novel solution to a persistent problem," explained Nick Duck, Vice President of Research at Athenix.
That's why the EPA mandates that growers use resistance management strategies.
"We're very excited to team up with Syngenta. We will continue to discover novel genes for controlling major insect and nematode pests to increase options for growers," added Duck. "It also allows Athenix to demonstrate the power of its integrated discovery platforms for new biotech traits."
Insect and nematode pests take a devastating toll on yields. Soybean cyst nematode, for example, can reduce soybean yields by as much as 50 percent, resulting in more than $1 billion in crop loss in the United States alone each year.
"The agreement with Athenix will extend Syngenta's strategy of offering growers multiple modes of action against a range of key pests in corn and soybeans," said David Lawrence, Syngenta Head of Global Research and Development. "Athenix and Syngenta have proven track records in bringing traits to market, and this timely and important collaboration will help accelerate Syngenta's introduction of new technologies to unlock crop productivity."
This relationship is the latest indicator of success at Athenix. Most recently, Athenix announced dramatic results of field trials for its proprietary glyphosate-tolerant corn. The company anticipates continued growth in years to come.
About Athenix:
Athenix is a leading biotechnology company that develops novel products and technologies for agricultural and industrial applications, including biofuels and bioconversions. Athenix has established an outstanding intellectual property portfolio and market access ability around enhanced plants, microbes, genes, enzymes, and processes with emphasis on two major markets: 1) novel agricultural traits for growers such as insect resistance, nematode resistance, herbicide tolerance, and their use for the crop production industry; and 2) the discovery of genes and proteins for use in the sustainable chemical industry with a focus on biofuels like ethanol and other natural products. For more information, please visit http://www.athenixcorp.com.
About Syngenta:
Syngenta is a world-leading agribusiness committed to sustainable agriculture through innovative research and technology. The company is a leader in crop protection, and ranks third in the high-value commercial seeds market. Sales in 2006 were approximately $8.1 billion. Syngenta employs around 21,000 people in over 90 countries. Syngenta is listed on the Swiss stock exchange (virt-x:SYNN) and in New York (NYSE:SYT). Further information is available at http://www.syngenta.com.