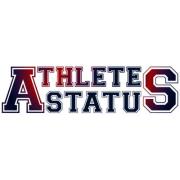 Athletestatus.com thrives to deliver the perfectly balanced coverage of latest on Ryan Lochte's grill, to the us basketball teams' record breaking performance
New York, NY (PRWEB) August 07, 2012
Athletestatus.com takes the next step as a start up in online publishing by raising initial seed money and re-launching the website with a new web design and a giveaway contest series.
AthleteStatus.com (http://www.AthleteStatus.com) can be best described as "where sports meets pop culture". With athletes being at the forefront of pop culture news, athlete status.com thrives to provide an online destination where readers can consume the latest news on top athletes in various sports.
Lifestyle driven, in addition to covering the latest news AthleteStatus.com editors will be concentrating on providing original content by conducting one-on-one interviews with athletes, covering athlete driven events, including red carpet coverage as well as having plans to launch original web series' that will showcase athletes outside of the sport they play, and providing an unconventional insider look at the athletes' lifestyle, including projects they work on outside of sports.
"The first step in our journey was to re-design Athletstatus.com, conveying a cleaner look and creating a dedicated video page, which will archive all of our original videos," says Founder Daniel Dejene. "As a result, the next step is the development of original content, and, thus far, it's been great! Recently, we were able to sit down for an exclusive with NY Knicks JR Smith, as well as, the opportunity to talk to over a dozen athletes at the official Pre-Espy awards party."
In the upcoming months, AthleteStatus.com will role out its marketing efforts that will consist of a combination of on-line advertising, a giveaway contest series that will go live on the website on Wed August 8, 2012 to connect directly with readers, as well as traditional marketing and special events with key athletes and tastemakers in the sports world, to help increase brand awareness.
"Athletestatus.com has teamed up with brands such as adidas, soul headphones, and samsung to do a series of giveaways as a reward for our eaders and a way to connect brands, directly with their consumer base" Says Dejene
As part of increasing brand awareness Athletestatus.com recently held a private dinner party where guests such as Nick Young of the philadelphia 76ers, Coach Avery Johnson of NJ Nets, TV Personality Rocsi Diaz, and Actress Tika Sumpter were all in attendance. The guests in attendance, nba players, a TV personality, an actress amongst others showcased the Athetestatus.com motto of sports meets pop culture.
Athletestatus.com focuses on closing the gab between the on-field and the off-field lifestyle of athletes. As seen in olympics coverage on broadcast media, they deliver a comprehensive coverage of the games and Athletestatus.com thrives to deliver the perfectly balanced coverage of latest on Ryan Lochte's grill, to the us basketball teams' record breaking performance and topping it off with update on Kerri Walsh's pink eye.
For more information regarding Athletestatus.com and investment opportunities with All Sport Media Group,LLC contact Daniel Dejene at ddejene(at)athletestatus(dot)com.
About AthleteStatus.com
Owned and operated by All Sport Media Group, LLC, Athletestatus.com is a sport meets pop culture website covering the latest news on athlete lifestyle and sports happenings.  As a one of a kind website, AthleteStatus.com provides its readers with current content, which is the perfect blend of sports and athletes in pop culture.