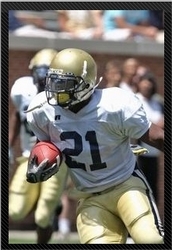 Athete.com utilizes some of the latest web 2.0 technologies and relies on 'crowd sourcing' to manage rich media content for each athlete's profile. Hopefully the site is smart enough to engage sporting fans all around that will want to add information about their favorite sporting heroes
Cebu City, Cebu (PRWEB) December 8, 2008
Athlete.com has just launched a social networking website for athletes and sporting fans all over the world. Visitors to the site can create profiles of their favorite athletes in any sport, or they can create a profile for themselves.
This is the largest project of this kind anywhere in the world, one which the creators of the site have described as "Facebook, YouTube and Wikipedia all rolled into one for athletes and sports fans".
"It's a great place for high school athletes or college athletes to build an online profile of their athletic achievements," explains Miles Dempsey, the co-founder of Athlete.com.
After joining Athlete.com, members can post WIKI content, pictures and videos and accumulate points for the information they contribute -- accumulate enough points and any user can be assigned as a 'Top Fan' of that particular Athlete.
Using the WIKI style editor, members can add content to each athlete profile under certain headings -- including stats, endorsements and trivia -- there are 14 categories for each athlete as well as space for rich media (pictures, videos and other media can also be uploaded to each athlete profile).
"Athete.com utilizes some of the latest web 2.0 technologies and relies on 'crowd sourcing' to manage rich media content for each athlete's profile. Hopefully the site is smart enough to engage sporting fans all around that will want to add information about their favorite sporting heroes".
The new site also features several widgets -- the "Athlete Widget" allows any member to display information about an athlete on their website, blog, social network space or even on their desktop.
"In addition to the Athlete Widget, we'll be adding several new features by the end of the year, including discussion boards, enhanced member profiles and a section for news and articles".
Athletes or sporting fans who would like to contribute to the site should visit Athlete.com and create a new membership account, which is absolutely free.
Visit: http://www.Athlete.com
Email: AthleteWebsiteComments at Athlete dot com
# # #